AMD issued a press release earlier today announcing that it will be showing off the much-awaited Radeon 500 series Vega GPUs in an exclusive event later this month — more specifically, on Feb 28.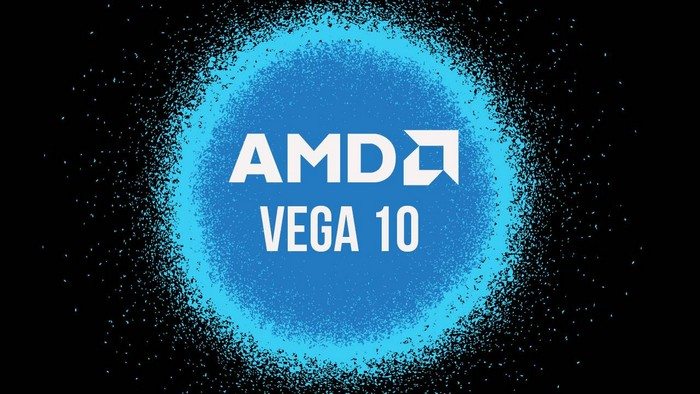 Dubbed Capsaicin And Cream, the press event is going to be a part of GDC 2017.
If you remember, last week we detailed AMD's plans to launch the next-generation 500-series Vega graphics cards sometime in May. And further strengthening that assessment, the folks over at Videocardz.com has also claimed that the forthcoming Radeon 500 series should hit the store shelves in May 2017.
"Hosted by Radeon Technologies Group's Senior Vice President and Chief Architect, Raja Koduri, the show will be a celebration of PC gaming, the technology steering its future, and the developers who work tirelessly to transform their imaginations into tomorrow's blockbuster games."

"The one-hour live event will offer PC gaming enthusiasts and developers around the world a preview of AMD's latest graphics and processor technologies, reveal exciting new details surrounding Vega, and showcase the summer's most anticipated PC and VR games from visionary game developers."
Vega 10 vs. NVIDIA's GTX 1080 (and GTX 1080 Ti): What to expect
Starting with the fundamentals, Vega 10 is the bigger one in the extended Vega (Vega 11 being the smaller between the two). Being the flagship in the Radeon 500 lineup, Vega 10 will be the chief competitor to rival NVIDIA's GeForce GTX 1080, as well as the GTX 1080 Ti when it launches.
Graphics Card
R9 Fury X
RX 480
RX 500 Series
TBA
RX 500 Series
TBA
GPU
Fiji XT
Polaris 10
Vega 11
Vega 10
Launch
2015
2016
2017
2017
Process Node
28nm
14nm
14nm
14nm
Stream Processors
4096
2304
TBA
4096
Memory
4GB HBM
8GB GDDR5
TBA
8GB HBM2
Memory Bus
4096-bit
256-bit
TBA
2048-bit
Bandwidth
512GB/s
256GB/S
TBA
512GB/s
Performance
8.6 TFLOPS
8.6 (FP16) TFLOPS
5.8 TFLOPS
5.8 (FP16) TFLOPS
TBA
12.5 TFLOLPS
25 (FP16) TFLOPS
TDP
275W
150W
TBA
<250W
An earlier demonstration already showed Vega 10 outperforming the GTX 1080 by nearly 10% while running on 300-series Fury drivers.
And by all logic, this performance will likely improve even further with all the post silicon optimization, and better-matched drivers. According to WCCFtech, four out of five employees in AMD'd driver team are currently working on improving the driver so they can make the most out of Vega.
GTX TItan X Pascal
GTX 1080
GTX 1080 Ti
(rumored specs)
Process
16nm
16nm
16nm
Transistors
12 Billion
7.2 Billion
12 Billion
Die Size
471mm²
314mm²
471mm²
Memory
12GB GDDR5X
8GB GDDR5X
12GB GDDR5X
Memory Speed
10Gbps
10Gbps
10Gbps
Memory Interface
384-bit
256-bit
384-bit
Memory Bandwidth
480GB/s
320GB/s
480GB/s
CUDA Cores
3584
2560
3328
Base Clock
1417
1607
1503
Boost Clock
1530
1730
1623
Compute
11 TFLOPS
9 TFLOPS
10.8 TFLOPS
TDP
250W
180W
250W
Vega 11 will lock horns with the GTX 1070
The smaller and less powerful Vega 11 is often coined as AMD's best bet at wooing the mid-range, a high-performance sect of the market. Needless to say, that puts the Vega 11 on a collision course with NVIDIA's GTX 1070.
However, unlike the Vega 11 vs GTX 1080 standoff, analysts are not exactly sure whether or not Vega 11 will be able to outshine its NVIDIA counterpart. That's mostly because we are yet to see the GPU in action. However, the status quo might just change on Feb 28 as AMD is expected to present the first preview of Vega 11.