AMD's new ultimate desktop platform – Threadripper – is already making waves. AMD's Ryzen Threadripper is well on its way to becoming the most powerful consumer CPU ever introduced. We already reported about early listing of AMD Ryzen 9 Threadripper 1998X and 1998. The Ryzen Threadripper 1998X SKU comes with a base clock of 3.5GHz and a boost clock that goes all the way till 3.9GHz. With a TDP of 155W and a quad channel DDR4 memory, the SKU comes with 44 PCIe lanes. Featuring 16 cores and 32 threads, Ryzen Threadripper is expected to give the same performance (or even better, according to some reports) as the current high-end Intel products. Now, more details have emerged about AMD Threadripper's performance, especially when it comes to rendering.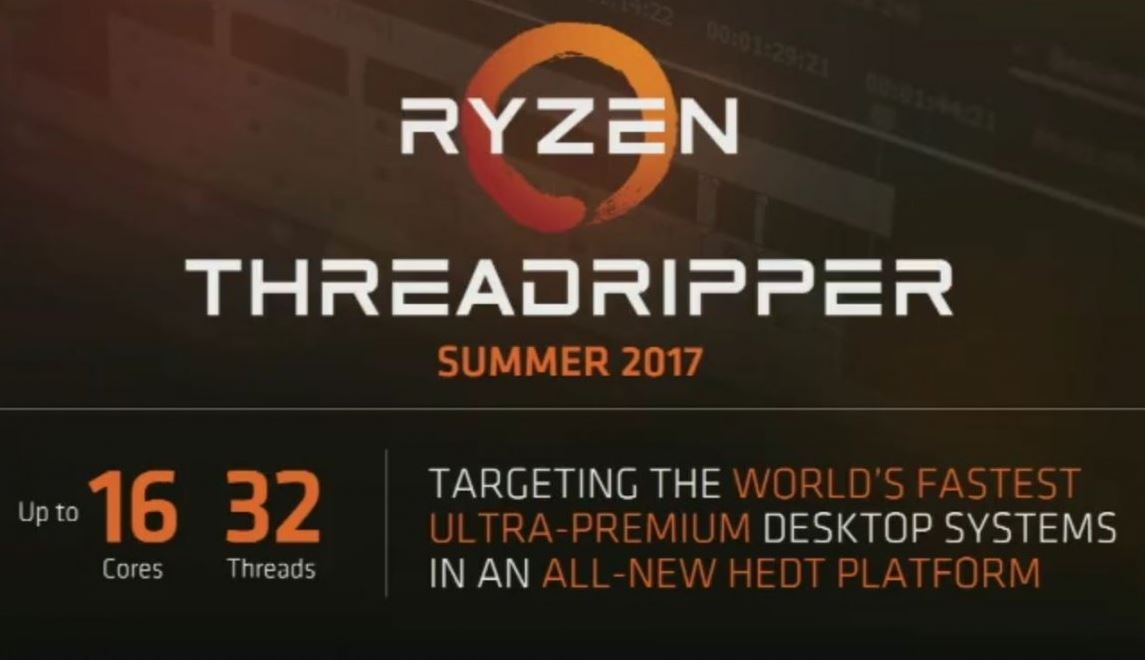 AMD Threadripper beats Intel i7-6900K in rendering performance
AMD, at Computex, demonstrated Threadripper under a Blender benchmark test completing the rendering task in a blitz. Now, more details about AMD Threadripper high-performance Blender results have emerged. The report talks about an unknown frequency of AMD 16-core Threadripper in Blender test clocking an impressive rendering performance of just 13 seconds, which is half the time taken by Ryzen 7 1800X (at 26 seconds).

What's more, if the blender results are anything to go by, AMD's 16-core Threadripper beats Intel i7-6900K hands down. Intel i7-6900K score stood at 36 seconds, which is nearly three times less efficient than AMD Threadripper Blender performance.
Since rendering has a natural advantage when it comes to multi-cores, we cannot conclusively establish Threadripper's double the performance over Ryzen 7 1800X, but it does show that Threadripper is far more efficient than Ryzen 7 1800X when it comes to rendering.
Also Check: Best GBA Games Of All Time