AMD's new ultimate desktop platform – Threadripper – is already making waves. Well on its way to becoming the most powerful consumer CPU ever introduced, AMD's Ryzen Threadripper has been gaining a lot of attention lately. We had already reported about early listing of AMD Ryzen 9 Threadripper 1998X and 1998. Featuring 16 cores and 32 threads, Ryzen Threadripper is expected to give the same performance (or even better, according to some reports) as the current high-end Intel products. AMD Ryzen Threadripper CPUs are expected to give Intel i9 CPUs some serious competition. Now, more details have emerged about AMD Threadripper's launch date and its cooling systems.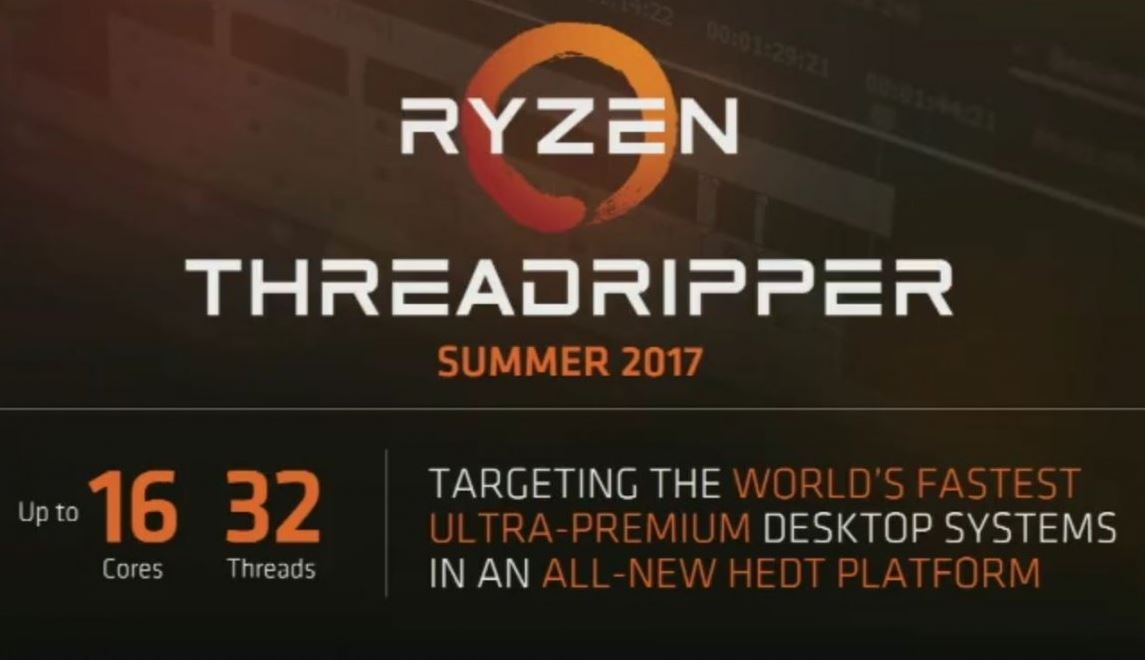 AMD Ryzen Threadripper processors launching soon
According to reports, AMD Ryzen processors will make their debut with liquid coolers out of the box. This is an interesting move from AMD, considering that most processors come with the usual air coolers and that some of Intel's high-end line processors have no coolers at all. It looks like AMD is planning to position the Ryzen processors as a great alternative for Intel's high-end processors and their USP would definitely be out of the box liquid coolers, although pricing is expected to make a difference on the strategic front as well.
AMD Ryzen Threadripper CPUs will ship on 10th August with liquid cooling solutions. Initially, two SKUs are expected – Ryzen Threadripper 1950X with 16 cores and Ryzen Threadripper 1920X with 12 cores. According to reports, both the processors will be available on 10th August, although pre-orders are expected to start by 27th July.
In addition to the CPUs, AMD is also expected to launch X399 platform on 10th August. The Threadripper platform will likely give AMD the much-needed edge in the computing space. Going by AMD's description of Threadripper, it looks like the company is dead serious about top-notch performance and computing efficiency –
Purchasing a Ryzen Threadripper processor or system clearly demonstrates advanced computing needs and knowledge of how to use computing powerhouses – multi-thread scaling isn't a buying concern, multi-thread performance is key. Ryzen Threadripper ascends beyond model numbers and becomes a purchase that defines itself as being most suited for the biggest compute workloads – and that it will rip threads to shreds.