Following AMD's rise in the HEDT segment, speculation about their upcoming Ryzen Threadripper processor has been doing the rounds. Tech-buffs across the globe have been eager to see the heavily rumoured 16 core, 32 thread processor, and now, it has finally appeared in a fresh Geekbench listing. The leak comes from the house of Wccftech, and reveals the performance of the said processor while giving a better idea about AMD's next big move in the segment.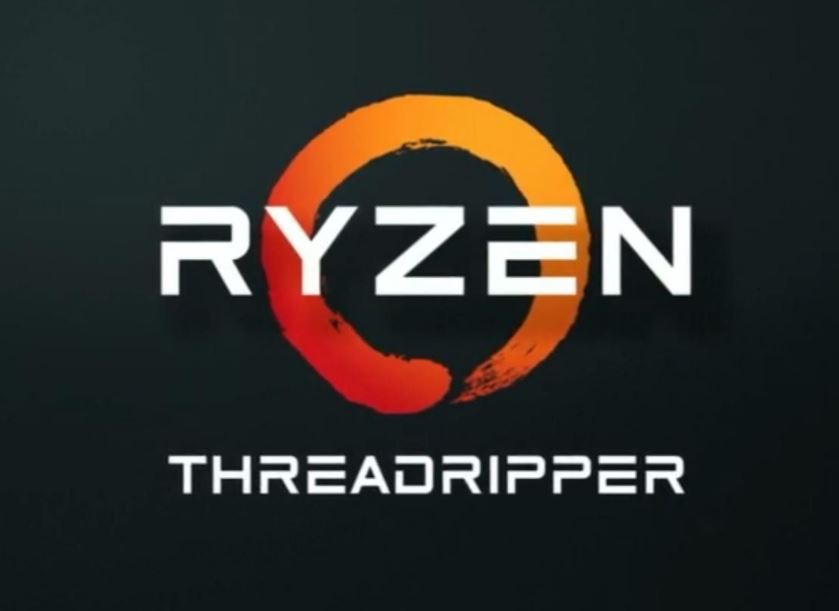 According to the listing, AMD Ryzen Threadripper 1950X features 16 core, 32 threads and a base clock of 3.4 GHz. As per rumoured specs, the chip is said to feature boost clocks of 3.6 GHz and XFR boost clocks of 3.7-3.8 GHz. It was tested on the recently unveiled ASRock X399 Professional Gaming motherboard and will carry 32 MB of L3 cache and 8 MB of L2 cache, totaling into 40 MB.
As per the test results, AMD Ryzen Threadripper 1950X delivered a very impressive score of 4167 in the single core test. The specifics included 4081 Integer, 4025 Floating point, and 4236 memory benchmark scores. But, the good work didn't end here. The Threadripper even rocked the multi-core test, scoring a total of 24539 points with 28409 Integer, 33993 Floating point, and 5007 memory benchmark scores.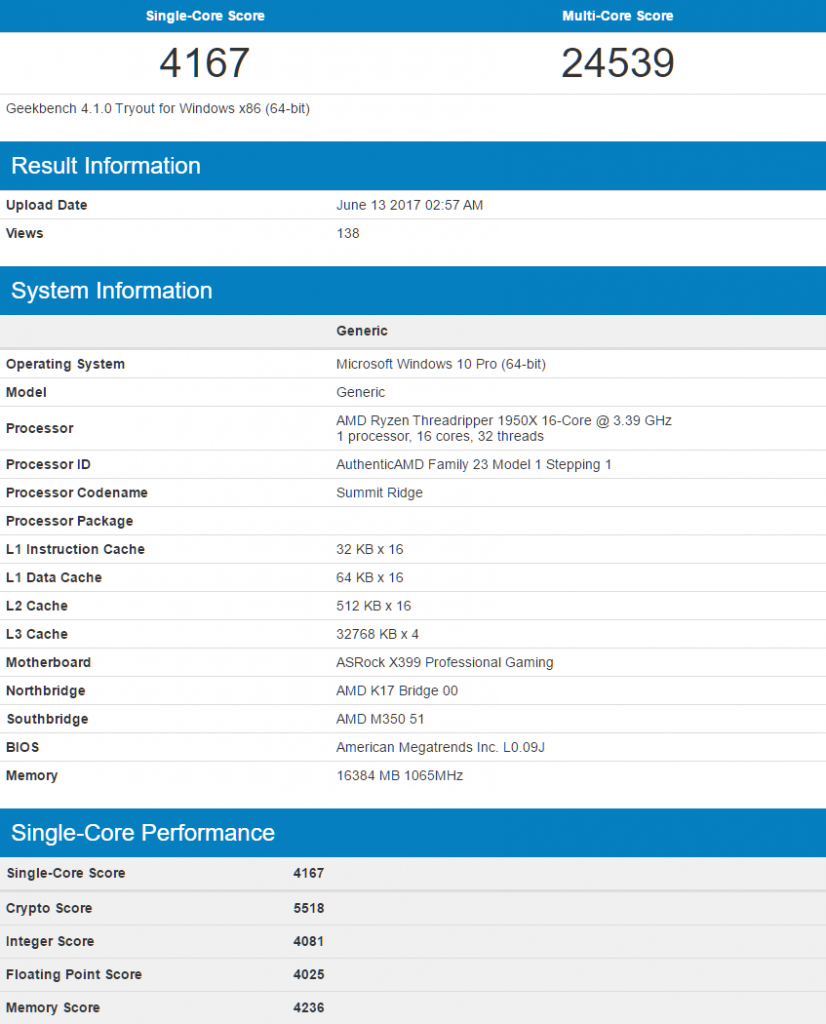 We are clearly looking at a high-performing AMD chip, but for a better understanding, we took it up against another high-performing processor – Intel Xeon E5-2697A V4. The chip features the same 16 core, 32 thread setup but it isn't a direct competitor for the Threadripper, mainly because of the clock-speed. Intel Xeon E5-2697A V4 has a lower base clock of 2.6 GHz, but with boost clock up to 3.6 GHz, it nearly reaches up to the Threadripper mark.
As a result of the face-off, the Xeon processor scored a decent 3651 points in single core test, but it literally smashed the Threadripper 1950X with 30450 points in Multi-core test.
AMD Ryzen Threadripper Release Date
Though we don't have an official word, the recent set of events suggest team Red will be unveiling its 12 or 16 core Threadripper chips at the same time when Intel will make a move with their 10 core, Core i9-7900X processor. From what we see, this would come with the release of Dell Alienware Area-51 Desktop PCs.
Dell announced the Area- 51 at E3 2017 with AMD's Ryzen Threadripper and Intel's Core i9 processors. Plus, the company had also stated that the new parts will arrive on 22nd August and will feature up to 16 core AMD CPUs and up to 10 core Intel CPUs.
For those who don't know, the (Intel/AMD) processors on Area-51 will feature a full AIO liquid cooled option and will pair up with 64 GB of 2667 or 2933 MHz memory and a range of NVIDIA and AMD (Single/Multi) GPU support that will allow faster performance for gamers, enthusiasts and content creators. The graphic card options on the platform will include dual GTX 1080 Ti's, Radeon RX 570, Radeon RX 580 and GeForce GTX 1050 Ti.