Just yesterday we were discussing some of the possible moves Intel might count on to counter AMD's aggressive push into the CPU market with the launch of the Ryzen processors. It seems like just around the time the article was published, the expected Intel vs AMD prices war had already begun with the former significantly slashing the prices of many of the frontline chips across its portfolio.
[Related: Intel's Counter To AMD Ryzen: Price Cut, 12-Core Skylake Chips Are Among The Possibilities]
We are hearing that Intel's both mainstream and budget tier processors are now selling much cheaper at several retailers. The move comes less than a week before the expected commercial availability of AMD's Ryzen family, which, as you know, has been talk of the town since its launch earlier this week.
[Related: AMD Ryzen Launched; Pre-Orders Begin | 8-Cores Under $330]
Go visit Microcenter.com, and you will find a number of Intel processors selling at significantly reduced prices. These 'discounted' products include processors from the extended Kaby Lake, Skylake, and even Haswell families. Here's a list of all the CPUs that have undergone an insane price cut at the retail platform:
The new development echoes all those previous assessments predicting an intense price war between the two companies following the launch of Ryzen. It's obvious that Intel has already figured that Ryzen has all the necessary ingredients to put a serious question mark over its almost a decade-long dominance in the semiconductor industry.
[Related: AMD Ryzen 7 1800X Already Sold Out on Amazon and Newegg]
AMD has surpassed their own expectations of 40% IPC by cranking Ryzen's performance all the way up to 52% IPC. That, along with the fact that nothing much is happening in the Intel camp at this juncture — except for a possible upgrade to the 8th-generation lineup later this year —  is a good enough reason for the company to go toe-to-toe with AMD in terms of affordable pricing.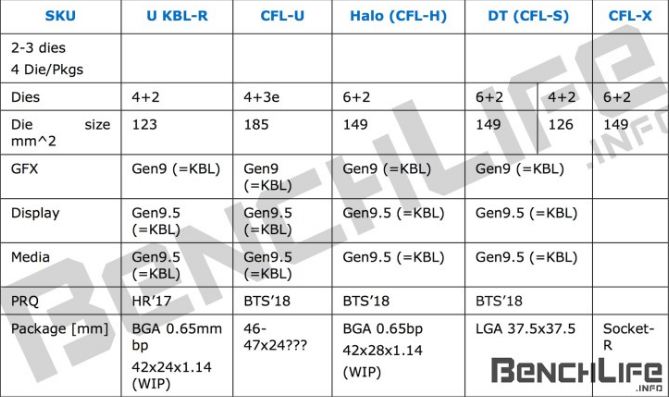 Finally, since Intel has already started lowering the prices of its processors, it may as well look to outshine AMD in the latter's own game. Don't forget that Intel might launch two 'mainstream' processor lineups later this year — Skylake-X and Kaby Lake-X for HEDT and Coffee Lake). So, if the prevalent assessments at this point are indeed accurate, odds are high we will get to see the new Intel products coming with price tags similar to those of the Ryzen chips, while perhaps simultaneously delivering a far superior performance over Broadwell-E parts.