As you know, AMD's Ryzen CPU lineup became commercially available on March 2 amidst widespread anticipation and high demand. While there are certain limitations in their gaming performance, the Ryzen processors boast a rather impressive value proposition.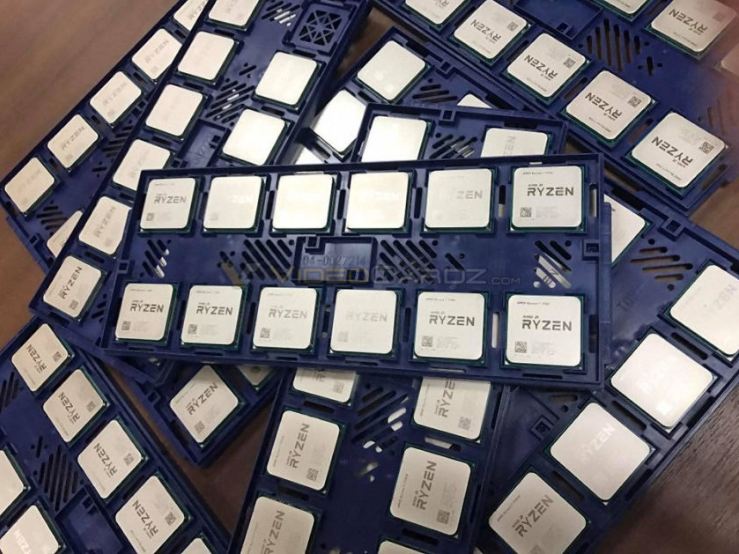 However, it seems like the enthusiasts from several regions will require waiting a bit longer than previously thought for their maiden experience with the Ryzen chips. It's not AMD's fault, though. The company probably long anticipated the high demand, which is probably why there's no shortage in Ryzen supply at this point. Rather, the issue was with AMD's Add-In-Board (AIB) that could not ensure a large enough initial production to meet the skyrocketing demands.
As of this writing, Ryzen sales were having to go through a "bottleneck" phase wherein sales are not taking off nearly as well as AMD or its partners would normally hope. This is mostly because there is an almost complete blackout of AM4 motherboards.
Worse still, not only did AMD's AIB partners perhaps misjudged the initial demand, there also have been several reports of less-than-ideal bios plugins in the early samples.
According to the folks over at WCCFtech, the supply has been "hit in the US mainland". Although, the problem is far worse in many other markets where you probably won't spot even a single AM4 motherboard until the stocks are refilled. There are also reports that many retail outlets and shop owners have near-full stock of AMD, but the shelves where the AM4 motherboards should have been are depressingly empty.
Those of you looking for an AM4 motherboard online, stocks are almost nil on pretty much all big retail platforms. One of the few available options at your disposal is selling like hot cupcakes on Amazon.com. We are talking about the MSI B350 Tomahawk Gaming ATX AM4 motherboard. But before you make up your mind, be advised that the said motherboard is not really recommended for enthusiasts as it comes with lower chipset specs and does not support multi-GPU support.
Fortunately, it is likely that the wait won't be prolonged much further. We have heard that AMD and co are making all efforts to ensure that the status quo changes real fast so you can buy your first Ryzen processor in the coming weeks.