Over the last couple of months, AMD has been working hard with its latest line of desktop processors. While the company still has a number of tricks up its sleeves, many consumers cannot wait to get their hands on future products from it. Now, a new leak suggests that AMD could be unveiling a range of HEDT processors that will rival the Intel version; the AMD Ryzen 9 or Threadripper.
According to a recent Twitter post from Wiki Chip, AMD is already preparing its next line of the arsenal for the HEDT market. Best of all, the new AMD Ryzen 9 platform boasts as much as 16 cores per die.
The latest line of HEDT processors from AMD range from ten cores up to a maximum of 16 cores. Of course, just like the AMD Ryzen 7 line of desktop processors, these new ones also have SMT of Simultaneous Multi-threading enabled thereby giving the new products as much as 32 threads per chip.
In addition to a maximum of 16 cores, the new platform also boasts support for quad-channel DDR4 memory running at a maximum of 3200MHz. The base frequency starts at 3.2GHz while the upper ceiling can go as far as 4.0GHz. TDP starts at 125W and goes all the way to 155W. Yes, a full 5W less than that of an Intel i9-7920X.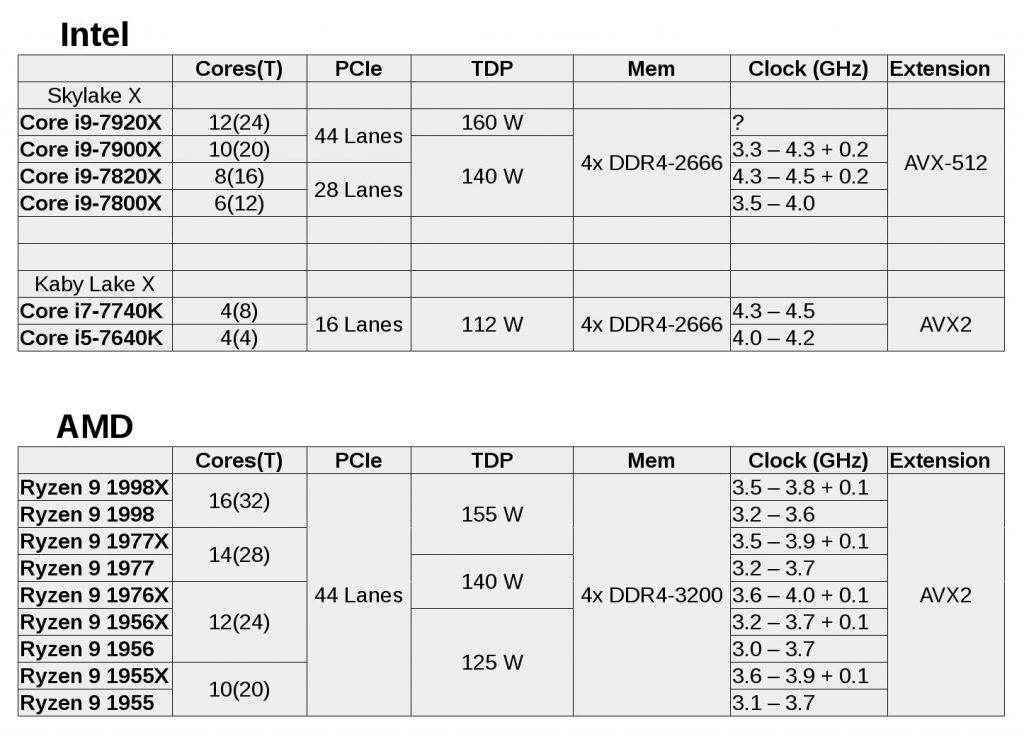 The 16-core lineup includes the 1998 and 1998X models. Both will have 16 cores but will be running at a slightly different base and boost clocks. The 1976X, 1977, and 1977X constitute the 14-core segment of the platform. Both the 1956 and 1956X will have a maximum of 12 cores. And finally, the ten-core variants are the 1995 and 1995X.
It is still unclear when AMD intends to release the AMD Ryzen 9 processors. However, there are talks that the company might use the upcoming Computex event in Taiwan this June to unveil the new processor together with the Naples server-grade products.
Check Also: Download iTunes for Windows 10 – How To Install And Use iTunes on Windows 10