It's been barely a couple of days since AMD's Ryzen 7 1800X CPU hit the store shelves, and overclockers have already managed to push all barriers by making the chip break several world records.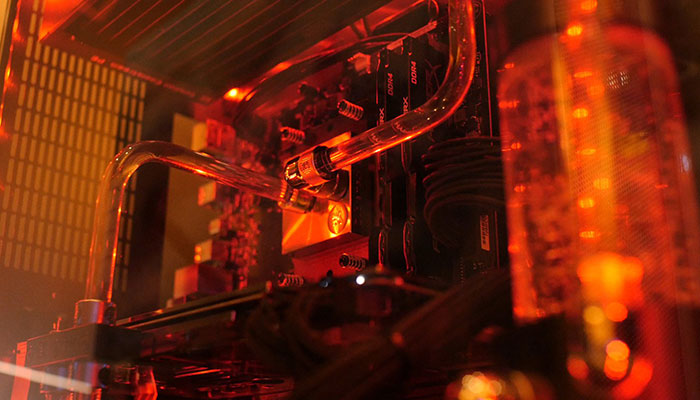 Let's begin with Germany-based overclocker Der8auer who thrashed the Ryzen eight-core frequency world record with his brand spanking new 1800X hours after the chip became commercially available. Using liquid nitrogen, Der8auer managed to stretch the 1800X to 5.8 GHz on an insanely high voltage of 1.97v. This feat officially made it as the highest frequency ever recorded in HWBot's database.
The setup used by Der8auer comprised an ASUS Crosshair VI Hero motherboard, and 16GB of 2400MHz DDR4 CL11 memory.
Meanwhile, a Swedish overclocker known by the alias Elmor claimed a similar world record. As per Elmor's claim, he used liquid nitrogen cooling to overclock the Ryzen 7 1800X all the way to 5.36 GHz on all eight cores. He then proceeded onto completing a record-setting run of Cinebench R15's multi-threaded CPU test. The final score was 2454, which is nine points ahead of the previous world record set by Intel's Core i7 5960X (overclocked to 6GHz).
Interestingly, despite a unignorable 600MHz+ difference in clock speed, the Ryzen 7 1800X still pulled off a superior performance compared to the i7 5960X. Even the overwhelming memory bandwidth advantage enjoyed by the Intel chip that offers support for quad-channel DDR4 memory (as opposed to Ryzen's dual channel) couldn't sway the game in favor of the i7 5960X.
Meanwhile, motherboard manufacturers are still busy upgrading their BIOS profiles to weed out all memory compatibility issues, as well as performance bugs. With that taken into account, it remains interesting to see how further can overclockers push Ryzen in the near future once the motherboard ecosystem attains more maturity.