In most cases, high-end desktop computing would entail machines with multi-core processors. Basically, the higher the number of cores is, the better the machine is at handling multi-threaded and multi-core applications. This is why Intel's extreme edition ten-core i7-6950K has been the first choice for desktop PC enthusiasts. However, it would seem that this will all be broken now that the AMD Ryzen 7 1800X is finally here.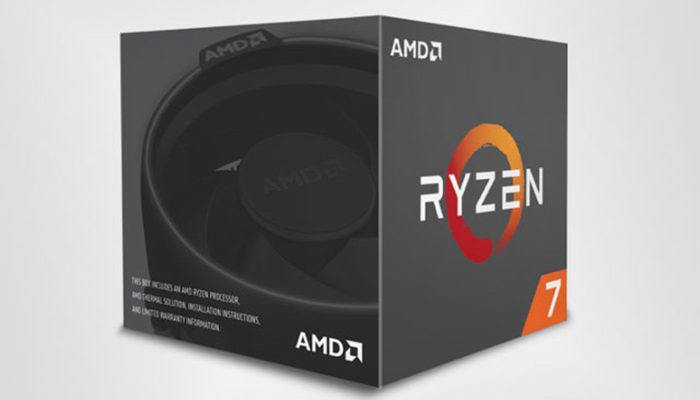 According to a Youtube video, the just released AMD Ryzen 7 1800X managed to outstrip Intel's high-performance desktop processor, the Core i7-6950K. The editors also mentioned that the AMD chip even managed to surpass the i7-7700K's single-threaded performance stats. While the editors did not specifically say by how much they overclocked the AMD Ryzen chip, they did say that the processor's performance is staggering.
Instead of fine-tuning the overclocking settings for the chip, the editors used the auto-overclocking feature of the motherboard. To make things even more interesting, the processor was given a run-of-the-mill Noctua U12S SE-AM4 cooler. It seems that the new AMD Ryzen 7 1800X is pretty stable even when overclocked.
To put this into perspective, the Intel ten-core processor is worth $1,700. Meanwhile, the AMD Ryzen 7 1800X, which is the top-tier processor from AMD, only costs $499. Furthermore, the Ryzen 7 1800X is only running with eight cores. An eight-core processor beating a ten-core Intel chip is quite impressive indeed.
This really is a very good news for anyone who is into high-performance computing. Gamers and PC enthusiasts will find that the AMD Ryzen 7 1800X is a very capable processor. Not only that, AMD's pricing also makes it a lot more attractive especially to those who do not have a lot to spend on a PC build.
It looks like Intel's monopoly in the PC market is now being shaken by AMD. In fact, in response to the official release of the AMD Ryzen processors, a number of Intel distributors issued massive price cuts on various Intel chips. Some processors even having as much as $300 taken off of the original list price.