Benchmarks of  AMD's top-of-the-shelf eight core, 16-threaded Ryzen 7 series CPU have been leaked online, and from what we can see, it will surely give Intel equivalents a run for their money.
Dubbed Ryzen 6 1800X, the said CPU indeed had some terrific numbers to flaunt during the benchmark tests. With only a couple of weeks left till AMD officially launches the Ryzen lineup on March 2, 2017, this new leak will certainly help boost the already piling up anticipations even further.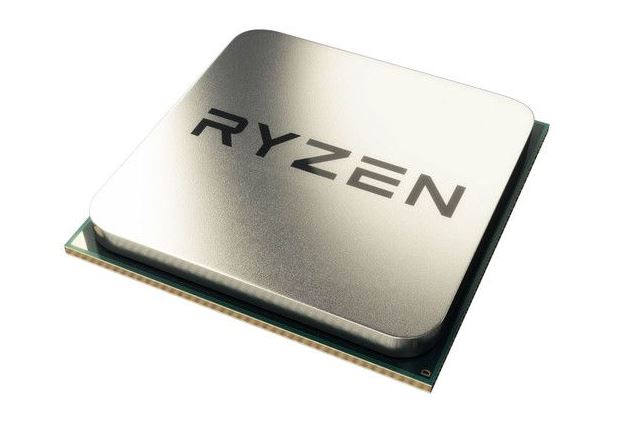 As the folks over at WCCFtech have pointed out, we have seen at least 17 different Ryzen SKUs including four, six, and eight core CPUs designed to lock horns with Intel's i3, i5, and i7 chips. As you know, the entire lineup comes with fully unlocked multipliers and is overclocking-ready to boot.
AMD Ryzen 7 1800X Benchmarked
The benchmarks published online are actually part of a verified Passmark entry for an 1800X engineering sample. The system used for conducting the benchmarks was powered by AMD's homegrown testing board codenamed "Golemit".
The otherwise-unidentified engineering sample's ID string shows that it's an eight core, 16-thread Ryzen chip boasting a base clock of 3.6GHz (the same base clock for the 1800X card, as we have known for awhile). Through the test suite, the Turbo for the chip was disabled and it was running at the base clock speed.
Also, worth noting that the engineering sample system was the only one that was being run on an HDD. Every other system used for this comparison was equipped with SSDs.
The screenshot above shows the specs of all the systems used in the benchmarks. The image also shows the operating base and turbo clock speed of all the CPUs.
The benchmark comparison comprised tests involving floating point performance, math, encryption compression, sorting, prime numbers, physics, and SSE performance. As you can see in the images (via WCCFtech), the Ryzen 7 1800X outperformed each of its competitors in six out of eight tests. And that included Intel's top-end eight-core chip, the Broadwell-E i7 6900K ($1099).
AMD Ryzen full lineup specs and price detailed
| AMD Ryzen CPU | Cores/Threads | L3 | TDP | Base | Turbo | XFR | Price |
| --- | --- | --- | --- | --- | --- | --- | --- |
| AMD Ryzen 7 1800X | 8/16 | 16MB | 95W | 3.6GHz | 4.0GHz | 4.0GHz+ | $499 |
| AMD Ryzen 7 1800 Pro | 8/16 | 16MB | 65W | TBA | TBA | N/A | TBA |
| AMD Ryzen 7 1700X | 8/16 | 16MB | 95W | 3.4GHz | 3.8GHz | 3.8GHz+ | $389 |
| AMD Ryzen 7 1700 | 8/16 | 16MB | 65W | 3.0GHz | 3.7GHz | N/A | $319 |
| AMD Ryzen 5 1600X | 6/12 | 16MB | 95W | 3.3GHz | 3.7GHz | 3.7GHz+ | $259 |
| AMD Ryzen 5 1600 | 6/12 | 16MB | 65W | TBA | TBA | N/A | TBA |
| AMD Ryzen 5 1500 | 6/12 | 16MB | 65W | 3.2GHz | 3.5GHz | N/A | $229 |
| AMD Ryzen 5 1400X | 4/8 | 8MB | 65W | 3.5GHz | 3.9GHz | 3.9GHz+ | $199 |
| AMD Ryzen 5 1400 | 4/8 | 8MB | 65W | TBA | TBA | N/A | TBA |
| AMD Ryzen 5 1300 | 4/8 | 8MB | 65W | 3.2GHz | 3.5GHz | N/A | $175 |
| AMD Ryzen 3 1200X | 4/4 | 8MB | 65W | TBA | 3.4GHz | 3.8GHz | $149 |
| AMD Ryzen 3 1200 | 4/4 | 8MB | 65W | TBA | TBA | N/A | TBA |
| AMD Ryzen 3 1100 | 4/4 | 8MB | 65W | 3.2GHz | 3.5GHz | N/A | $129 |