The gaming community is eagerly waiting for AMD to announce the Vega graphics card. The company has remained tight-lipped when it comes to the specifications of the card, but the recent leak in benchmark confirms many details about the upcoming Radeon RX Vega for gamers. AMD was supposed to launch the gaming edition of their Vega based cards after they had recently announced the Frontier Edition.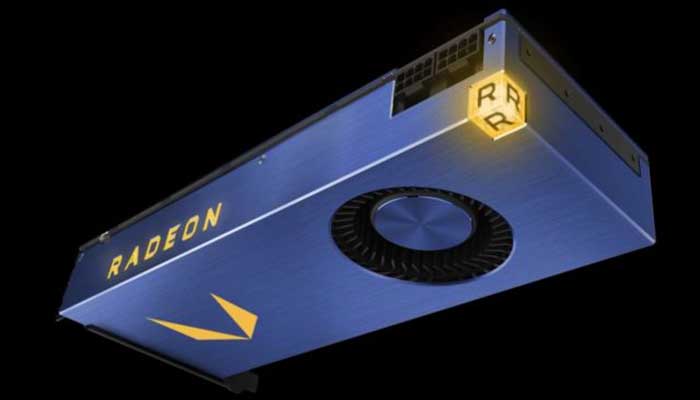 Wccftech got hold of a 3DMark entry which is of the flagship reference RX Vega board with codename 687F:C1. Besides giving the information regarding the Vega card, the database entry also provides a few details about the board's specifications. The graphics score was taken into account by the publication to determine the GPU performance as the total score may not represent the GPU alone.
Starting with the points, the RX Vega scored 31,873, which the publication mentions to be about four thousand ahead of the GTX 1080. But when compared to the GTX 1080 Ti that scored around 38 thousand, the difference is significant. However, the difference between the 1080 and 1080 Ti isn't this stark in the real-world performance. The Vega card scored almost double of what the GTX 1070 could manage.
AMD also seems to have tweaked the clock speed of the card which now runs at 1630MHz, an increase of 30MHz from the Frontier Edition. Bandwidth, however, remains to be the same on both the cards at 484GB/s. It has also been suggested that the RX Vega graphics card for gaming will be coming with 8GB of HBM2, instead of 16GB memory that is there on the Frontier Edition.
The report mentions that the 16GB memory on the Frontier Edition used two stacks of HBM2 with each being 8-Hi. As compared to 4-Hi stacks, the 8-Hi stacks are expensive and difficult to produce. Which makes it a valid reason why AMD chose to go with 8GB memory instead of a higher capacity.
AMD is expected to announce the Vega 10 based gaming edition RX Vega card this month itself and all the remaining details should be revealed then.