Latest AMD RX 480 Crossfire benchmarks surfaced online, showing the power of the upcoming video card when paired with another one. Tests are synthetic; sorry, no game related ones. There is a total of three tests: 3D mark Firestrike Ultra, Firestrike Extreme and 3D Mark 11.
In the first test, two RX 480s scored 4880 points; not too shabby, especially when we look at the new monster from Nvidia, GTX 1080. The GTX 1080 scored around 5000 points, meaning that for $500 you can get almost the same power as with $600 priced GTX 1080.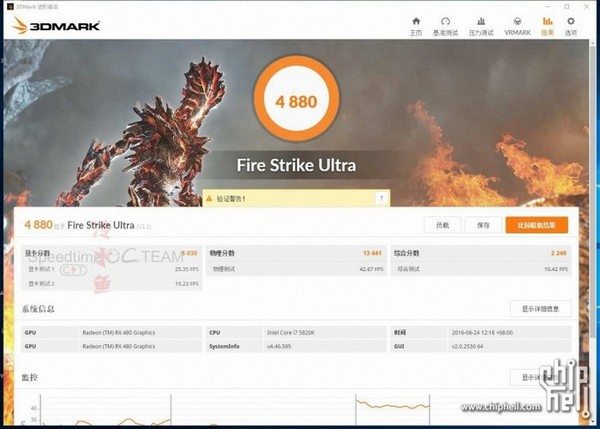 Results in other two tests are as follows: In Firestrike Extreme Crossfire RX 480 configuration scored a total of 9191 points, compared to GTX 1080's 9200 points. In the final one, 3DMark 11 Extreme, two RX 480s gathered 8416 points, in comparison to around 9400 points GTX 1080 scored. All in all, two RX 480s in crossfire mode got very close to GTX 1080, the most powerful single-chip video card of today, a result worthy of respect.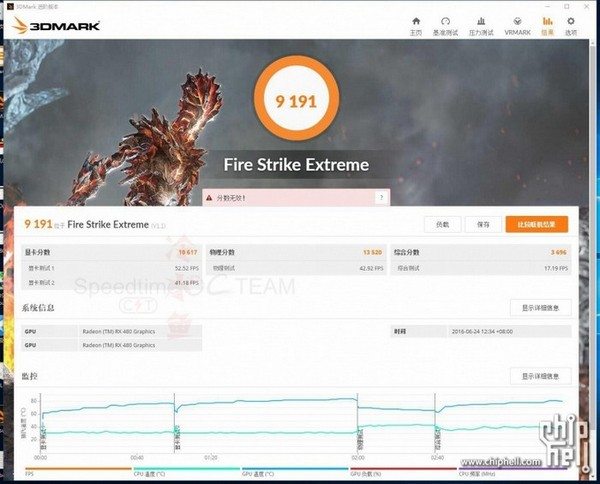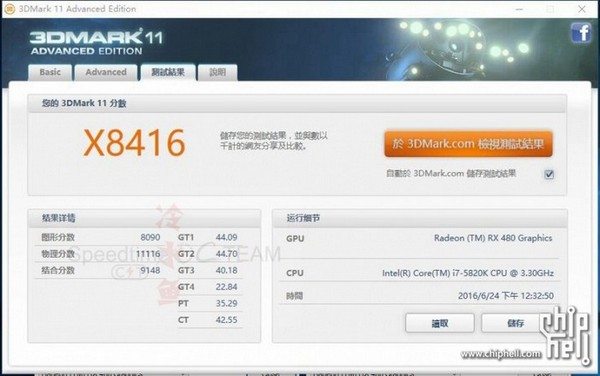 All is perfect until we see GPU temperature results. AS you can see on picture bellow, one card got to 82 degrees Celsius, while the other one got really hot, with temperature soaring up to 87 degrees Celsius.  This might be the result of two cards being close one to another or just a common driver problem that could be dealt with when new driver version comes out.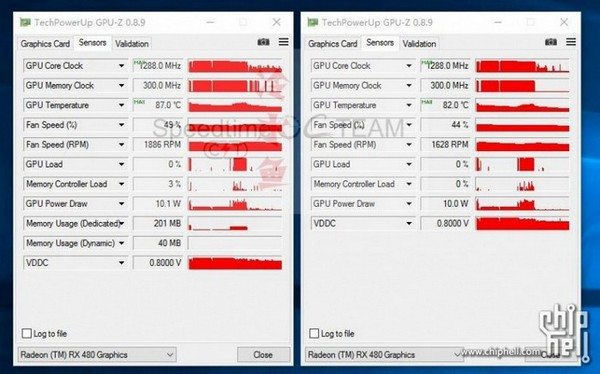 Videocardz also posted an exclusive look at the new overclocking tool. The tool will be available with the launch of new Polaris video drivers. We can say that there are enough options even for serious overclockers. You can adjust GPU frequency, memory clock, GPU and memory voltages, and fan speed. Also, there are options for acoustic limits, and for setting max temperature before fan's RPM goes higher in order to cool the card.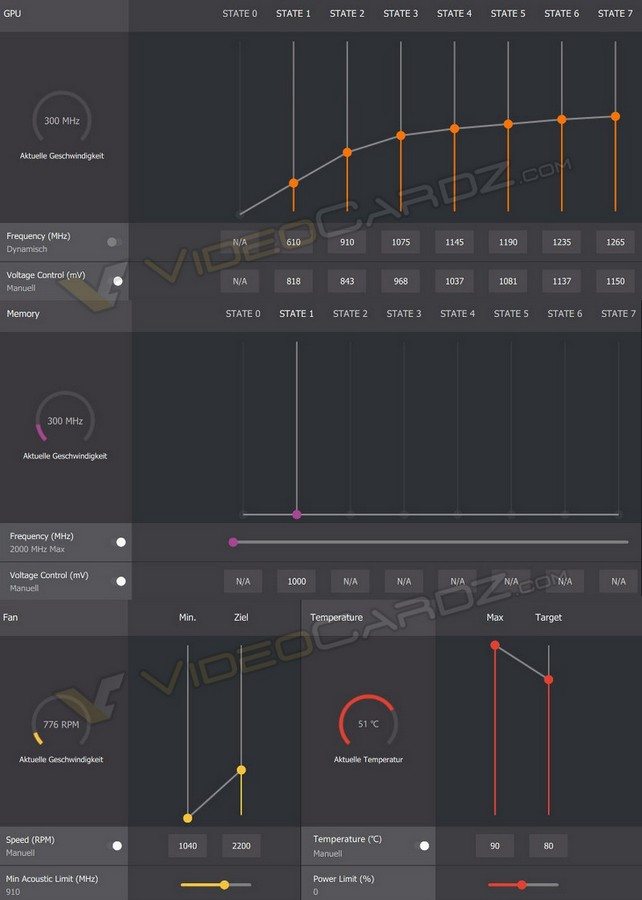 What do you think about this? Do leave your comments below.