For the uninitiated, AMD Accelerated Processing Unit (APU) – formerly known as Fusion – is the marketing term for a series of 64-bit microprocessors from AMD designed to act as a CPU and graphics accelerator (GPU) on a single chip. AMD is now using the very famous Zen architecture in latest generation desktop Ryzen CPUs. The first desktop processors without graphics processing unit were expected to start selling at the end of 2016, with AMD APU – codenamed Raven Ridge – at the end of 2017 or late 2017. Now, the first Engineering Sample (ES) of AMD's Raven Ridge APU has been leaked.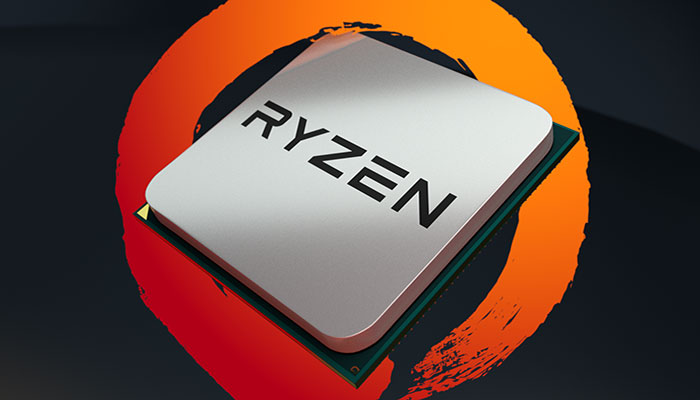 AMD Raven Ridge engineering sample leaked
The leak on SiSoftware Database confirms several key specs of the upcoming APU. The next-gen Raven Ridge APU is expected to be sport a huge upgrade over the older Excavator and Steamroller, with the main upgrades in the form of Zen cores and newer graphics cores. Raven Ridge is still far from being available but details of one specific Raven Ridge SKU have now emerged, thanks to the leak.
AMD Raven Ridge engineering sample clocks at 3.0GHz
The leak reveals the chip's codename – AMD Mandolin Raven – and is part of a desktop-based platform, bearing the sample id 2M3001C3T4MF2_33/30_N. The "2" tells that this is an ES1 prototype and is close to qualification sampling, "M" indicates that this is likely a mobile chip and "300" indicates the base clock set to 3.0GHz. "1" is the model revision number and C2 is related to TDP.
Based on Zen architecture, the chip comes with 4 cores, 8 threads, and clocks in at 3.0GHz, with boost clock reaching 3.3GHz. With 2MB L2 cache and 4MB L3 cache, the new core comes with 11 Compute Units. Graphics chip clocks at 800MHz and scores around 572.68 Mpix/s.
AMD's Ryzen mobility chips are expected to ship in late 2017, most likely in the holiday season.
Also check: Top 10 Upcoming PC Games In 2017