Just a few days ago, AMD Radeon RX 560M was spotted on Lenovo's Y520 laptop. Lenovo unknowingly leaked the yet unreleased RX 500 series graphics card when it described the new laptop's graphics card capabilities. Lenovo Y520, according to the official website sports next generation graphics, including the recently unveiled Nvidia GeForce GTX 1050, Nvidia GeForce GTX 1050 Ti and AMD Radeon RX 560M, all up to 4GB. Lenovo adding Radeon RX 560M pretty much confirmed that there will, in fact, be an AMD Radeon RX 500 series this year.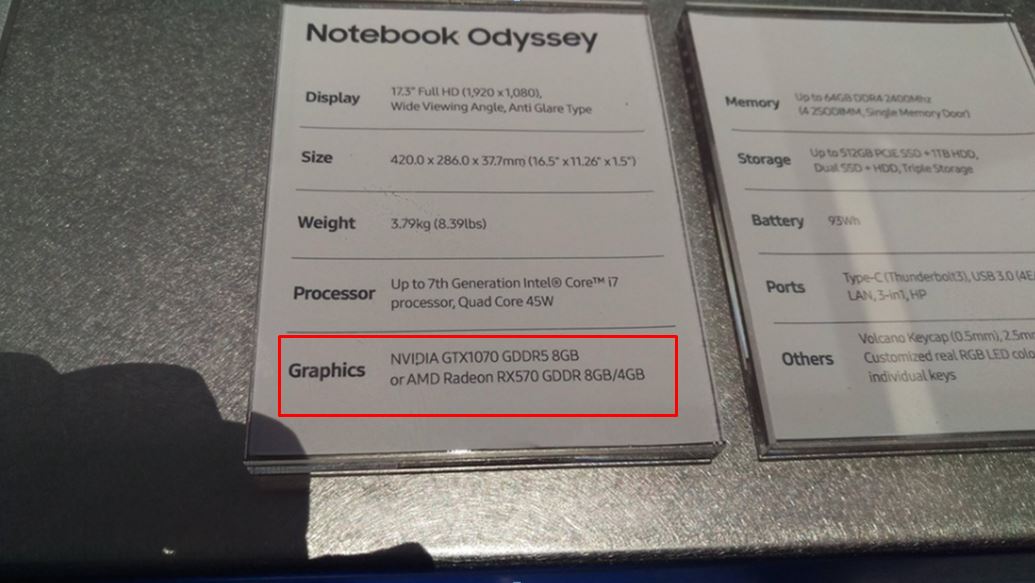 AMD Radeon RX 570 Spotted on Samsung Notebook Odyssey
After the Radeon RX 560M spotting on Lenovo laptop, recent reports talk about another RX 500 card being spotted on Samsung laptop. According to reports, Samsung Odyssey – the 17.3-inch version – will come with AMD Radeon RX 570 or the Nvidia GeForce GTX 1070. Samsung, in its press release, did not reveal the graphics card details of the 17.3-inch Samsung notebook Odyssey. It just marked the Graphics field as "TBD". But apparently, Samsung's CES 2017 booth gave more information about the "TBD" graphics card. Odyssey, according to information from CES, will ship with either Nvidia GTX 1070 or the AMD Radeon RX 570 on board. More information hints at Radeon RX 570 in two variants: 4GB and 8GB.
What's interesting is that the graphics card spotted on Lenovo Y520 – RX 560M – has the suffix 'M' while the one on Samsung's Odyssey doesn't have any. It's likely that the RX 570 will actually be officially named RX 570M for the mobile series. Meanwhile, AMD has confirmed that Radeon 500 series are OEM rebrands of Radeon 400 series.
Samsung Notebook Odyssey Specs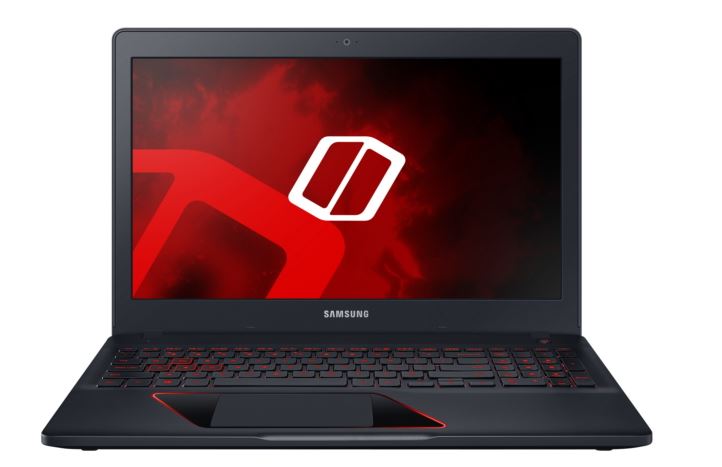 Samsung Notebook Odyssey 17.3-inch variant comes with 7th Generation Intel Core i7 processor and 64GB DDR4 memory. Storage options include 512GB PCIE SSD + 1TB HDD. Featuring a Volcano Keycap that's customized with real RGB LED color for individual keys, the notebook comes with 93Wh battery and weights approx. 3.8kg. Odyssey 17.3-inch variant comes with Type-C Thunderbolt 3, USB 3.0 and HDMI ports.