While AMD is going to launch the AMD Radeon RX 480 officially today, that's on June 29th, we also expect the company to announce the RX 470 and RX 460. However, a new leak suggests that we might also witness the launch of the higher-end AMD Radeon RX 490.
Yes, the Radeon RX 490 has got listed on the official AMD website today right next to the RX 480. As you can see in the screenshot below, it's quite easy to miss the RX 490, but if you pay a little attention, you can see it right in the second last column.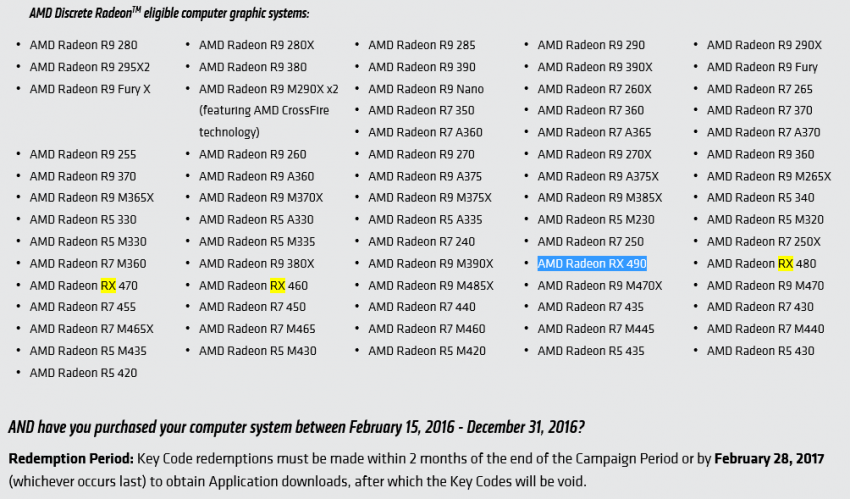 So does this mean that AMD will launch the Radeon RX 490 today? We can't confirm that, as even the specs are not very well known. Previous rumors say that the card will be based on 14nm Vega 10 GPU model and will come with a whopping 4096 cores, 256 TMUs, and 64 ROPs. The computing power is rumored to be around 9,830 GFLOPS, and the card will come with 16GB HBM2 memory. The card will draw around 200W power with 716.8 GBps memory bandwidth and 4096-bit memory bus width.
So the AMD Radeon RX 490 specs are pretty massive and suggest beastly performance. We hope to hear something about the card at today's launch event. Stay tuned.
Update: AMD Radeon RX 480 has been launched.