AMD launched some pretty interesting graphics card models this year. RX 480 proved as a solid choice for 1440p gamers, while RX 470 became one of the best choices for 1080p gaming. Both cards can run all recent games on max details with high frame rates, but the flagship model, RX 490, should be the final punch of the RX 400 series. There is no confirmed info detailing specs, but we managed to find some speculative info about the upcoming flagship model from AMD.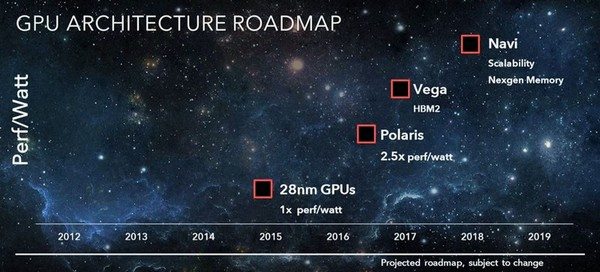 The most interesting piece of information about the upcoming card is that RX 490 could be the first card based on the upcoming Vega architecture. AMD was relatively silent about Vega, giving hints from time to time via their social media channels, letting fans know that the architecture could debut during the first half of 2017. This coincides with the projected release date of RX 490, so we are pretty sure that AMD will debut its new architecture along with the new flagship card.
Videocardz reported about possible specs, and they look very, very serious. 9,830 GFLOPS of computing power (GTX 1080 has an 8,873 GFLOPS of computing power), 1200 MHz base clock, and 16 gigs of vRAM (compared to 12GB found in Titan X Pascal) are pretty beefy specs. All that with just 200 W TPD could make RX 490 one beast of a graphics card. Remember, none of the specs above are confirmed, so they might not be one hundred percent accurate.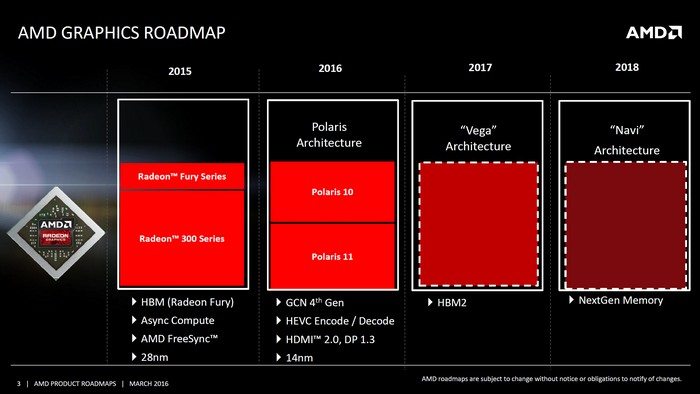 The card is expected to be made for 4K gaming (with 16 GB of vRAM running games on any resolution below 4K would be ridiculous), and it should be placed as a competitor to GTX 1080. The card should offer gamers piles of graphics performance and a perfect VR experience.
There were reports suggesting that the card might debut before the end of 2016, but recent info pushed the release forward to the first half of 2017 since Vega won't debut before 2017. It will be interesting to see what Nvidia's answer will be since there are rumors circling that Volta could launch before the second half of 2017.