While Nvidia fans are celebrating the GTX 1080M that's coming to gaming notebooks, AMD enthusiasts are looking forward to the Radeon RX 480. A major question about the graphics card is its price point, and though there have been several leaks and rumors in the past, we haven't got an official number. That was, until now.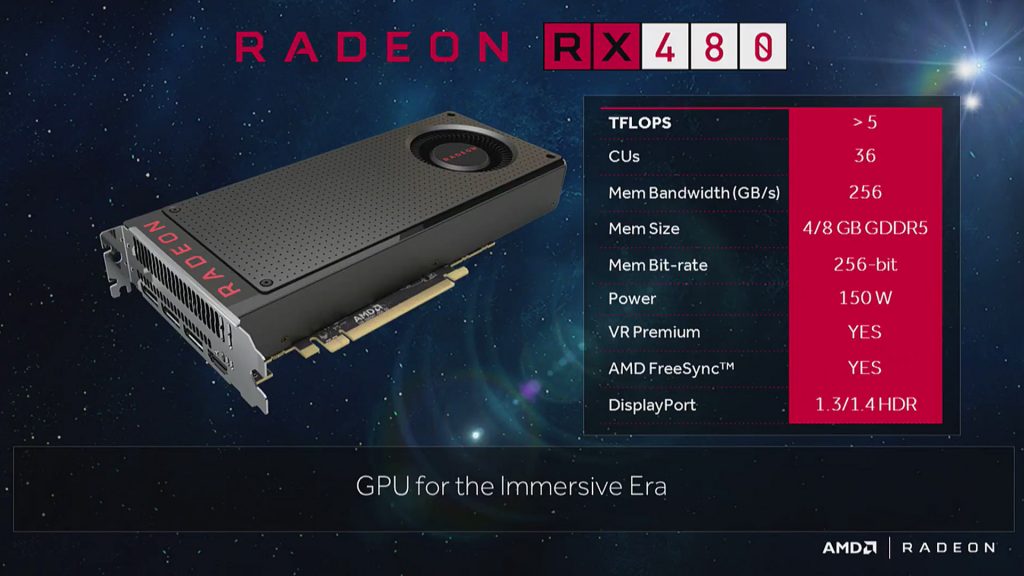 AMD Poland has announced the AMD Radeon RX 480 price on its official Facebook page. The GPU has been priced at $229. Do note that this is the RX 480 8GB version. Even though this is an official announcement, it's just a suggestion and we have seen social media accounts of big brands go wrong in the past.
The Facebook post also says that the 4GB version of the RX 480 will cost $199. At the launch of the graphics card on 28th June, no custom designs will be available immediately. But then again, when the price is so irresistible, we are ready to wait for the card.
For those who don't know, the AMD Radeon RX 480 is based on the Polaris 10 XT GPU and uses 14nm FinFET architecture. It has got 2304 stream processors with a core clock speed of 1266 MHz and 5.8 TFLOPs of computer performance. The card offers memory speed of 2000 MHz and a memory bandwidth of 256 GB/s.