AMD is going to launch the AMD Radeon RX 480 in a few days, but several leaks have already revealed a lot of information about the GPU before its release. Today, we bring you the gaming benchmarks for RX 480 that have been freshly leaked. The benchmark tests included games like Overwatch, The Witcher 3, CS: GO, GTA 5, and Overwatch.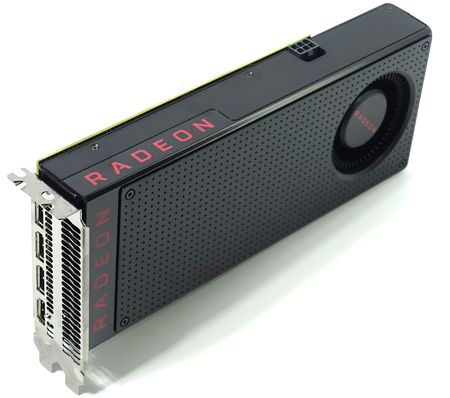 According to the leaked AMD RX 480 gaming benchmarks, the RX 480 demonstrated great performance that is very close to Nvidia's GTX 980 and the R9 Fury on the same settings. When playing DOOM at the maximum settings that set the Virtual Texturing Page Size and Shadows Quality to "Nightmare" (above the Ultra setting), the RX 480 offered ~100 FPS. That is significantly better than the R9 390X at lower settings. The benchmark videos for the above-mentioned games are given below.
The AMD Radeon RX 480 comes with 4GB and 8GB GDDR5 memory options, 32 ROPs, and 144 TMUs, and 2304 cores. For a price of $199 (4GB) and $229 (8GB), it's really a great card for the budget-conscious gamers. The RX 480 release date is set for 29th June, where the company is expected to launch the RX 470 and RX 460 cards too. Custom AIB variants will be out at a later date. AMD has piled up huge stocks of the RX 480, so availability shouldn't be an issue as pre-orders have already started in China.