Leaked AMD Radeon Pro 490 benchmarks have surfaced online, giving us a sneak peek into what to expect from the forthcoming AMD graphic card. Note that we have used the moniker "Radeon PRO 490", although you may know the same product by the name Radeon RX 490.
The Radeon Rx/Pro 490's release is rumored to be scheduled during AMD's December 13 event called New Horizon. It is expected to be AMD's 4k and VR-focused graphics card with some rumors suggesting that the product will likely come with 2 x Polaris 10 GPUs, or a brand new Vega 10 GPU.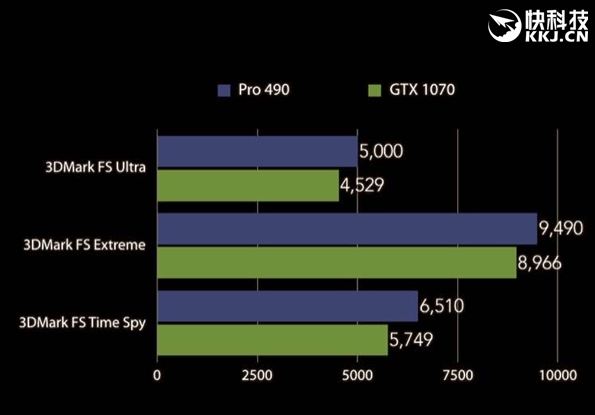 While we are skeptical about the Vega 10 GPU part, it would make perfect sense for AMD to bestow the new card with dual P10 and 16GB of GDDR5 RAM in total. You can also expect the product to flaunt 4608 stream processors (twice as many as the 2304 SPs on the RX 480), as well as a reduced GPU clocks somewhere around 1200 MHz (compared to the 1266 MHz on RX 480). Considering that the TDP of the RX 480 was 150W, we should expect to see 300W on the forthcoming  product.
[Also Read: AMD RX 490 Release Date, Specs Update: New Reports Claim December 2016 Launch]
Overall, judging by the benchmarks so far, it seems likely that the 14nm FINFET-based AMD Radeon Pro 490 will be faster and more powerful than NVIDIA's GeForce GTX 1070, but not as much as the GTX 1080.