AMD Polaris architecture brings much higher performance at a much lower power. This always a sweet thing for normal work, gaming and VR. The potential of FinFET enabled AMD to pursue a completely new architecture. Hence, they designed their own FinFET and called it AMD Polaris. It was available for notebooks, desktop, VR, HTC Vive and 4K video streaming and other use. They added new features for performance and uplifted the frequency of the product. Well, now there is even better news because future revisions of AMD Polaris will make it 50% more efficient. This is definitely going to be a huge leap for the company.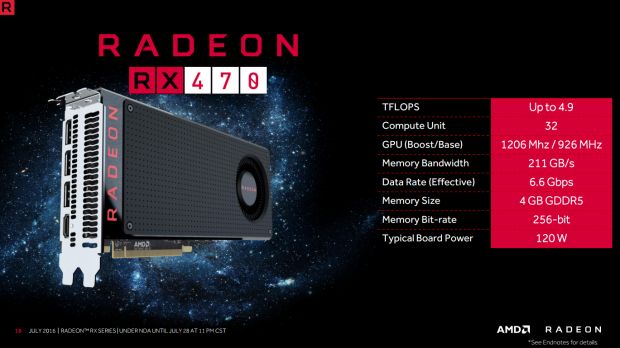 AMD Polaris future revisions will make it 50% more efficient
"AMD has reportedly started rolling out new revisions of its Polaris 10 & Polaris 11 GPUs with a 50%+ improvement in performance per watt. Polaris 10 and Polaris 11 are AMD's latest GPUs powering the company's midrange RX 480 & RX 470 as well as mainstream RX 460 graphics cards. The new GPU revisions will reportedly debut first in the embedded market and will deliver the same and/or slightly better performance compared to the previous revisions but at significantly lower power consumption.

This significant improvement in power efficiency has been attributed to an improvement to the 14nm metal mask layers of both Polaris GPUs by AMD in combination with a more refined binning process. The new revision of Polaris 10 that's will go into the embedded market will bring down the typical board power from 150W as is found in the RX 480 to less than 95W. The updated revision of Polaris 11 will not only bring down the power from 75W to less than 50W but it will also improve clock speeds and bring up the compute throughput to 2.5 TFLOPS from 2.15."
Credits to WCCFTech for bringing this to light. We'll keep you updated with more exciting news regarding AMD's powerful and efficient architecture. Till then, stay tuned to MobiPicker.