While Mobipicker can not confirm the authenticity of the leak, it seems like we finally have a sneak peek into the AMD Polaris 10 specs.
For the uninitiated, Polaris – AMD's next-generation GPU architecture – will come in two distinct flavors: Polaris 10 and Polaris 11. While Polaris 11 will be targeted at both mobile as well desktop markets, its sibling Polaris 10 will be more focused on the high-end desktop gaming market.
As for the leaked AMD Polaris specs, first seen in a benchmark database, it is virtually confirmed that Polaris will introduce a massive die shrink as AMD is manufacturing it using the 14nm FinFET fabrication process. Considering the huge gap with the 28nm in the older Fury X, it is evident that Polaris is going to be a big leap forward in terms of both efficiency and performance-per-watt.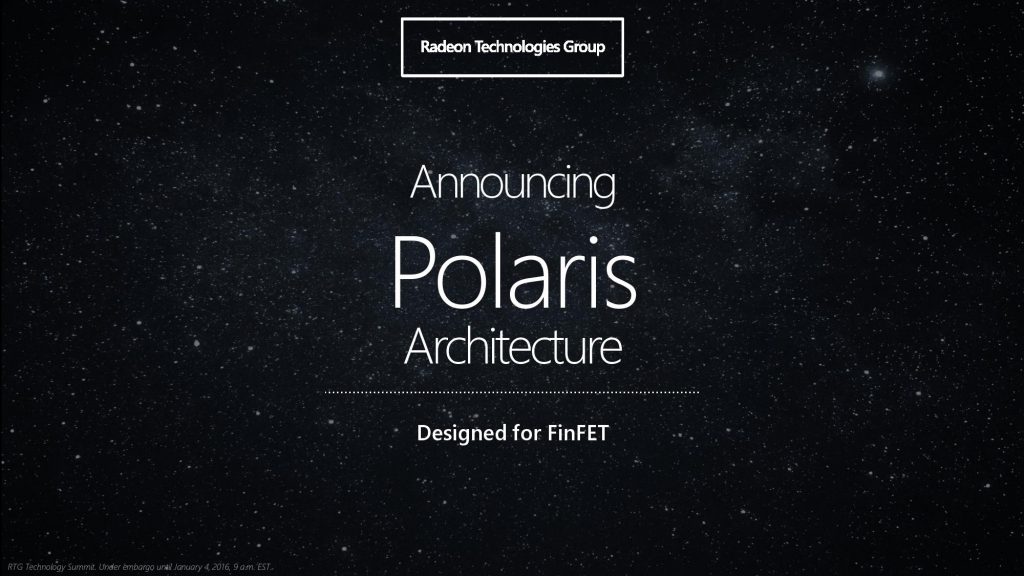 Polaris 10 will reportedly come bundled with 40 Compute Units (CUs) as compared to the 64 in the Fury X. In addition, it will boast 2560 Stream Processors alongside clock speed of 800 MHz with overall performance within the range of 4.0 TFLOPs.
The leaked benchmarks also suggest that AMD Polaris specs will include 8GB DDR5 memory, but there is no sign of HBM. The 256-bit memory interface will provide a cumulative memory bandwidth of 192Gbps.
Nothing is known about any possible AMD Polaris 10 release date yet. Neither is known anything about the graphic card which it will be targeted at.