Having been through with the preview phase, AMD's Zen architecture based Naples chips are now preparing to debut in the high-performance server market. The chips are expected to feature an ultra-high density architecture that contains an insane amount of computing power.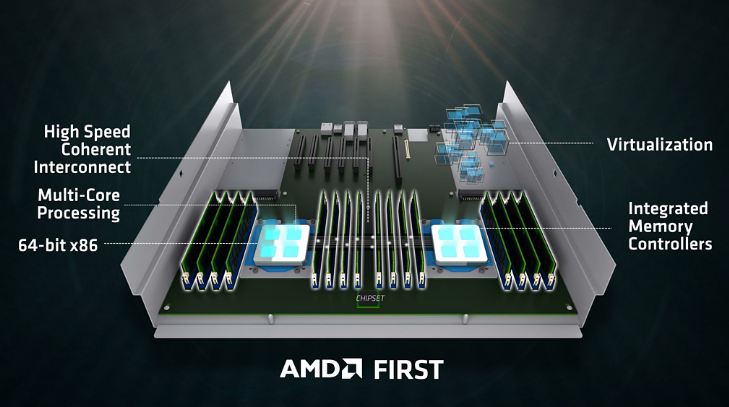 Just like its Ryzen CPUs are taking on their Intel counterparts in what's being seen as a potential game changer in the desktop CPU segment, AMD's Naples chips are also optimized to lock horns with Intel's Xeon processors and improve its stake in the server market.
AMD wants to accomplish this by unleashing a range of Zen Naples SKUs starting from 16 cores and going all the way up to 32 core variants. Each of these products is multithreaded, so there's unlikely to be any compromise with performance — especially considering that Zen boasts a massive 52% IPC increase over its Opteron-based predecessors.
In addition, the 14nm FinFET process is also likely to boost the efficiency optimization aspect even further.
AMD Naples key specs and features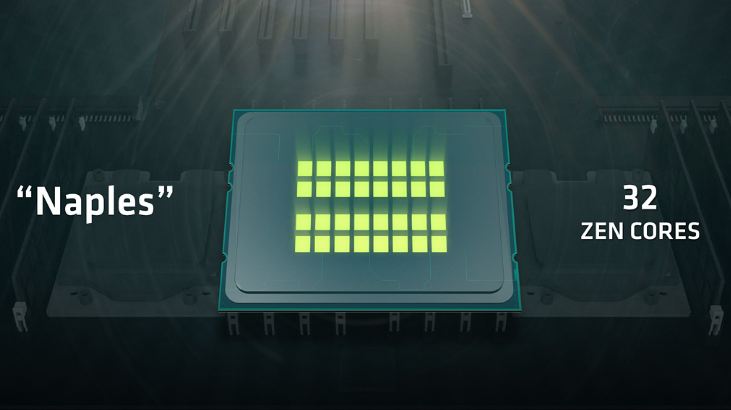 The first thing you would notice about Naples specs is a highly scalable, 32-core SoC design that supports two high-performance threads per core. Another major advantage of the SKUs come in the form of their industry-leading memory-bandwidth that offers compatibility with 8-channels of memory per device. For example, a 2-socket server can offer support to up to 32 DIMMs of DDR4 across 16 memory channels — yielding a net memory capacity of 4TB.
Other important aspects include:
The processor is actually a full fledged SoC with an integrated high-speed I/O that supports 128 lanes of PCI-Express 3.

Highly-optimized cache structure that ensures an energy efficient, high-performance compute.

Dedicated hardware setup for optimal security

AMD's Infinity Fabric coherent interconnect for two Naples chips in 2-socket systems
Attention:
Governments and ISPs around the World monitors their users' online activities. Reclaim your freedom with
ExpressVPN
and browse the internet with confidence.
[
Via
]