Later today, AMD is going to release a handful of Silent Stock Air Coolers for a number of new processors. Earlier this month, the company came up with a series of new desktop chips that have the coolers incorporated within them.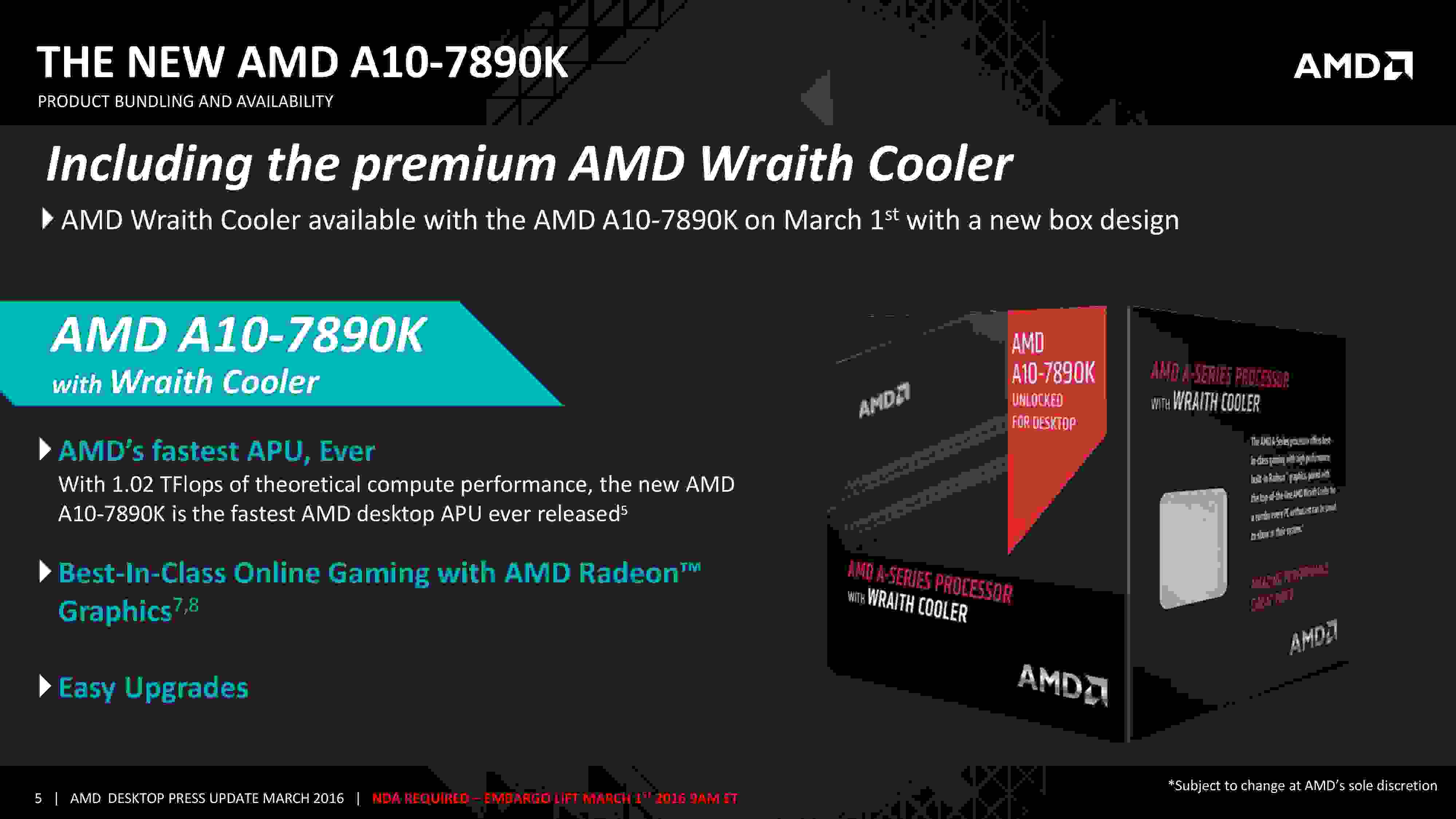 The launched processors include several of AMD's top performing processors including the Kaveri 7000 series of APUs and the Carrizo Athlon CPU that uses the FM2+ Socket. The company is also going to upgrade some of the AM3+ 8000 line of processors using the latest silent stock cooling technology that has been named the "wraith" stock CPU cooler.
AMD's Don Wallosk says that the processors that are available for desktop use have been segmented in to three brackets, and the performance segment of these brackets has been assigned to the AM3+ socket as well as the FX series of processors such as the AM3+ 8000 series
The AM3+ socket is included because it can find use in the mainstream segment, as in, it includes both CPUs and APUs equally, that include graphics processors as well. The first chip that is getting this treatment is the A10 7890K, which will come with a quad-core Kaveri  APU and a 512 core graphics card. It wil have 4 MB of L2 Cache and flaunt a low TDP of just 95 Watts. This chip, in order to incorporate the latest cooling technology, will come bundled with the latest Wraich Stock CPU cooler. The cooler will allow the clocking speed of the CPU to increase from 4.1 GHz to 4.3 GHz, and this will be the fastest any Kaveri APU has done so far.