In recent news, AMD has come up with its latest A10-7890K processor chip, which, according to the company, is the fastest it has ever produced. It comes with an integrated graphic card, but don't raise any eyebrows just yet, reviews tell us that it is a great improvement from the Fusion that was released in 2007. The chip is available for purchase at just $165, and by the looks of it, it can lead to the assemblage of PCs under $500 that can handle high definition 3D gaming.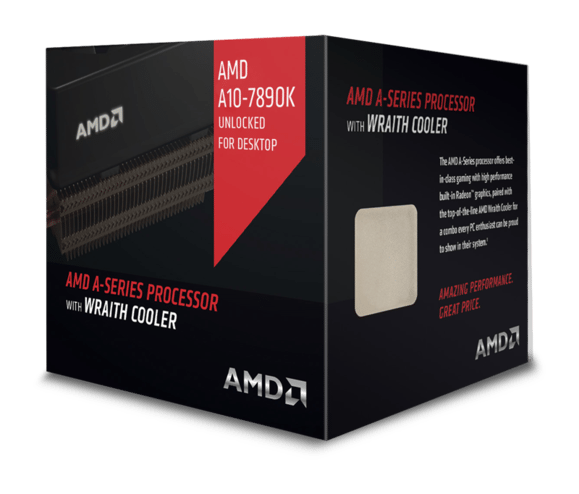 The CPU has a horsepower of 1.03 TFLOPS, which is faster than the erstwhile A10 – 7870K. The chip has gone over any of the A10-series of chips. It is based on the Godavari architecture just like the others in the group. The performance of the chip has been reported to be similar to that of the Xeon Phi 3120P, which, with 57 cores, is a supercomputing chip manufactured by Intel in 2013. However, unlike the Xeon, the 7890K has only four CPU cores and eight graphic (Raedon R7) cores. The chip is unlocked, so a power user can overclock the CPU to boost the performance.
Attached along with the chip is AMD's new Wraith Cooler, which serves as a conductive heat sink to cool the processor without the need for a fan, which means that the CPUs are essentially silent. They are also about to release a 125 Watt Thermal Solution Cooler, which is similar to the wraith cooler except for the lights. Note that the coolers are add-on items that come with their own cost.