AMD's EPYC line of processors meet the needs of today's datacenter workloads. Offering flexibility, security, and performance, the AMD EPYC system on chip delivers better memory bandwidth, more I/O2 and more cores to power data center applications. Up to 32 high-performance cores (64 threads) bring in the benefits of performance boost and compute density. Up to 2TB of DDR4 memory capacity across 8 channels accelerates memory-intensive application performance and 128 lanes of PCIe Gen 3 extend server capabilities without incremental PCI switching. With high-end specs, AMD plans to take on the server market. Read on to find out more about EPYC benchmark results!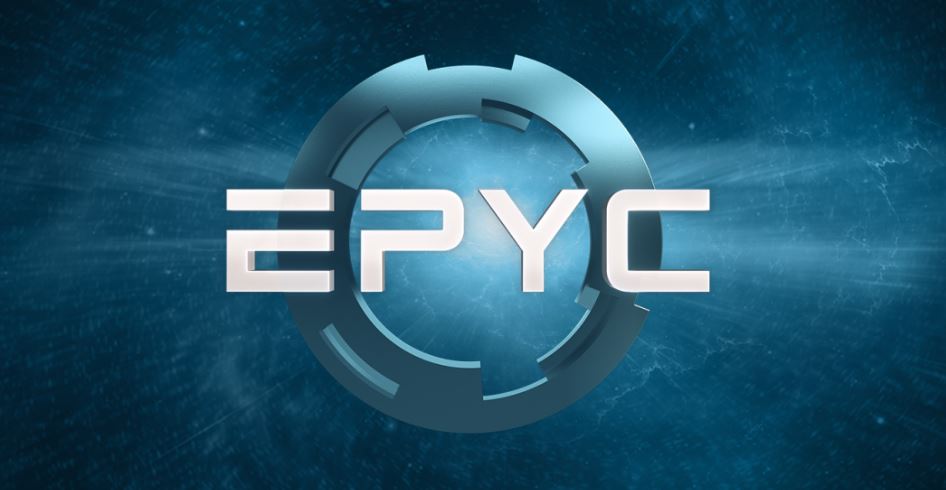 AMD EPYC 7601 SiSoft Sandra and Cinebench 2P Benchmarks revealed
Cinebench R15 performance numbers have popped up. According to reports, AMD's EPYC 7601 scores 6879 points in Cinebench R15 while Intel's 8180 scores around 8301 points. The LINPACK score is expected to be roughly 2/3rd that of Intel's counterpart.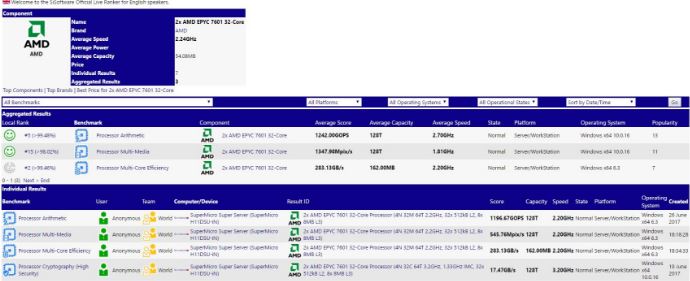 As for SiSoft Sandra benchmark, the numbers reflect the ones on SuperMicro H1 1DSU-iN motherboard. The benchmark was carried out on 2P socket mode, resulting in a total of 64 cores and 128 threads. AMD EPYC 7601 on SiSoft Sandra delivers 1242 GFLOPS at 2.2GHz, while the benchmark shows a 2.7GHz recording. Intel doesn't have a competing product with 32 cores but the Intel Platinum 8180, with 28 cores, delivered a peak performance of 1345.76 GFLOPS for 56 cores and 112 threads running at 3.4GHz in 2P benchmarks.
From an initial cursory analysis, it looks like AMD will definitely take server market share from Intel. It's only a matter of how much. AMD's PCIe expansion options and raw memory bandwidth are more robust and AMD's X86 performance is now more or less on par with Intel. AMD's platform offers 128 lanes of dedicated PCI Express connectivity direct to the CPU with no PCIe switches or bridges required. This directly translates to higher bandwidth device connectivity to CPU, lower latency, and higher throughput.