It seems that the next generation GPU architecture from AMD, named Vega, reached a development milestone. Recent Twitter posts coming from Raja Koduri (Senior VP and Chief Architect at AMD's Radeon group) hint that the next generation Vega architecture is in the works. He posted about his trip to Shanghai, where he met with AMD's design team responsible for Polaris architecture.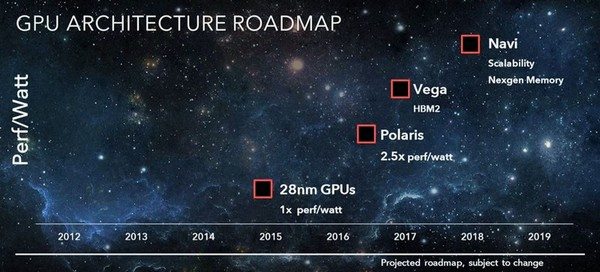 Incredibly proud of our gpu design team here in shanghai that delivered polaris family and next Vega pic.twitter.com/ejvFJW1DoY

— Raja Koduri (@GFXChipTweeter) June 23, 2016
By reading the posts, it is clear that Vega is in designing stage, but also, he hinted that release of the new architecture won't happen anytime soon.
Design team is thrilled with your response. Celebrated a milestone with the team. Long way to go before you see it pic.twitter.com/duQVBBGict

— Raja Koduri (@GFXChipTweeter) June 23, 2016
Raja went to Shanghai to celebrate a "milestone" in Vega 10 GPU development, meaning that work on it is under way and that development is going according to plans. Earlier this year, AMD showed their GPU architecture roadmap, including Vega architecture, which will incorporate the next generation of HBM (high bandwidth memory), which got released along with AMD Fiji powering the AMD Radeon R9 Fury X.
It's still unknown will VEGA 10 be part of Radeon RX 400 series, but it seems that we'll have to wait for RX 500 series to see Vega in action. There were some leaks suggesting that AMD is working on a chip containing 4096 Stream Processors, probably a competitor to GP104.