There are unconfirmed reports about AMD getting started with the sampling of its 4-core, 4-thread Ryzen CPUs. As you know, these will be the company's entry-level Ryzen CPUs designed to lock horns with Intel's i3 and i5 desktop processors.
AMD a commencé à sampler des Ryzen 4C B-Step (prod) avec HT désactivé. Possible qu'on les retrouve dans la gamme commerciale.

— Canard PC Hardware (@CPCHardware) January 10, 2017
All Ryzen 4 CPUs come with multithreading disabled, but they will feature unlocked multipliers and full overclocking support on B350 and X370 chipset AM4 motherboards just like every other chip in the extended Ryzen family. AMD is hoping that this feature will empower Ryzen 4 CPUs to establish themselves as the most abled gaming chips in their league.
(Note that the entire lineup of Intel's i3 and i5 processors come locked, except for one SKU each that the chip giant makes available at a higher price compared to their locked counterparts.)
As for power consumption, the quad-core Ryzen CPUs are likely to be extremely power efficient, flaunting a scanty power envelop o no more than 45W. All Ryzen 4 CPUs in the class will sport a base clock speed of 3.4GHz or higher.
These four-core chips will borrow multiple features from the flagship Ryzen CPUs with eight core and 16 threads including storage and multimedia features, as well as Precision Boost, auto-overclocking with Extended Frequency Range (XFR), dynamic power and frequency management, and more.
Pure Power and Precision Boost are two interconnected features that will complement XFR in order to deliver a superior performance under varied circumstances.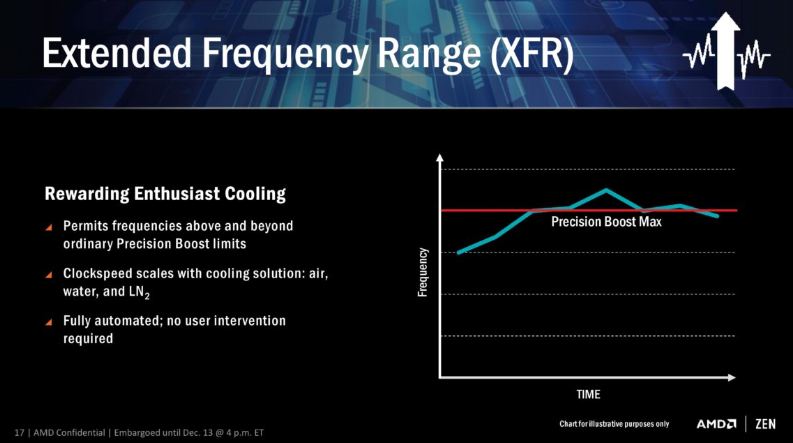 Pure Power operates by keeping a tab on frequency, temperature, and voltage readings in real-time using embedded sensors spread throughout the Zen cores. These sensors are optimized to send data to "Infinity Control Fabric" which then adjusts the power according to the prevalent conditions at that time.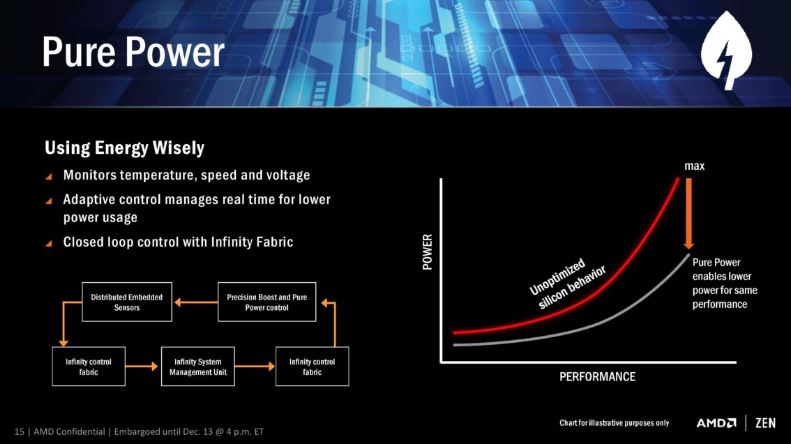 The ultimate objective of Pure Power is to draw the least possible amount of voltage for running a given structure. This, in turn, leads to a lower average power consumption and cooler operation.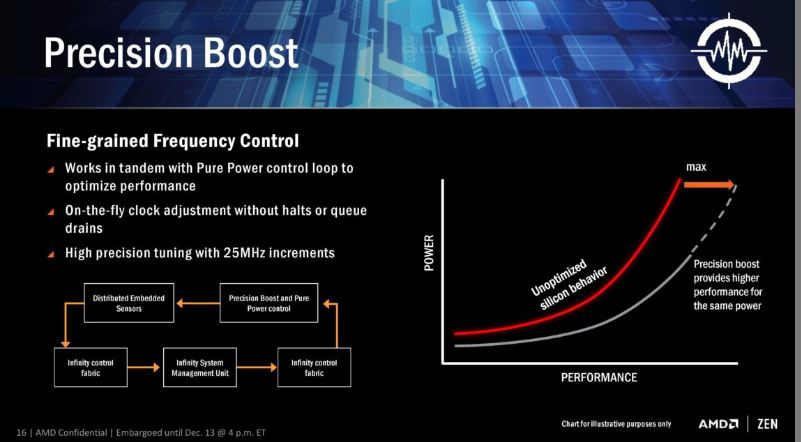 Meanwhile, Precision Boost can be seen as the opposite side of the same coin. It operates in unison with Pure Power to attain the highest possible frequency for any given voltage input, thus boosting performance without adding to the overall power dissipation factor. Worth noting, this feature functions in real time with high-precision, and capable of implementing changes within milliseconds.