Ebook lovers will agree that Amazon's Kindle is one of the most popular and best ebook readers for reading lovers. Kindle devices let you take your favorite literary pieces wherever you go, which is why Kindle has become so successful in the first place. It's Black Friday sale, and it is only obvious that Amazon Kindle Black Friday deals will surely be available for all Kindle fans.
If you are thinking of buying a new Kindle this holiday, then your timing is just perfect. We have sorted out some great Black Friday 2016 Amazon Kindle offers for you that you can (and you should) go grab right now.
The entry-level Kindle came out two years ago and did not get a touchscreen, but the updated new Kindle E-Reader is now on sale. Thanks to the Black Friday discounts, Amazon is offering $30 off on the original $79.99 price tag, thus pricing the Kindle e-reader at $49.99 only. This makes the device one of the most budget-friendly ebook readers we have in the market right now.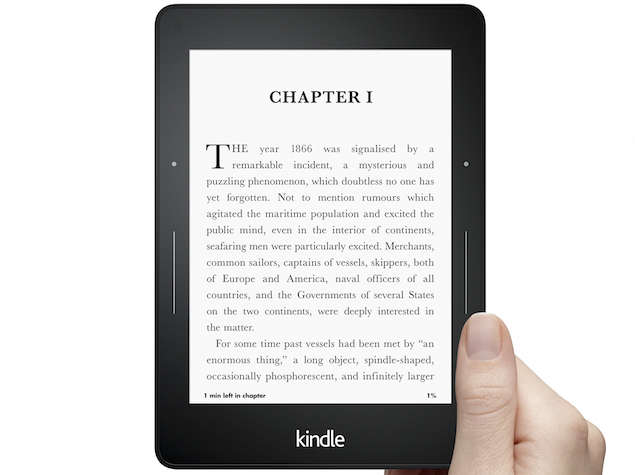 Of course, that discounted price is applicable for a special version of the device that is ad-supported and shows users ads when the Kindle is woken up from sleep. If you want the all-new Kindle e-reader without the ads, you will have to pay $69.99, which is still a $30 discount on the original $99.99 pricing.
Amazon has also planned something for kids. The "Kindle for Kids" bundle is now on sale for $69.99, and you save around $54.99. The bundle includes the all-new Kindle e-reader (without ads), a NuPro Kindle case worth $24.99, and a $19.99 two-year protection plan with accidental protection.
Next in the list is the Kindle Paperwhite, which has got a discount of $20 and is now selling at $99.99. This is still a good deal in case you missed the $30 discount on this reader that was being offered on this year's Prime Day. The Kindle Voyage is getting the Black Friday 2016 discounts too; its price has been cut by $30, bringing it to $169.99.
Apart from all the above-mentioned Amazon Kindle Black Friday deals, Amazon is also offering great promotions on the Amazon Echo, Fire tablet, and other products. So go ahead and grab them before the stocks run out!