Today we have a clash of two budget tablets coming from Amazon, The Fire HD 8 (2016) and The Fire HD 10. Both are very affordable and both offer a lot for the money, with some Amazon-exclusive features. Let's see how the two compare, and what are the biggest differences between the two.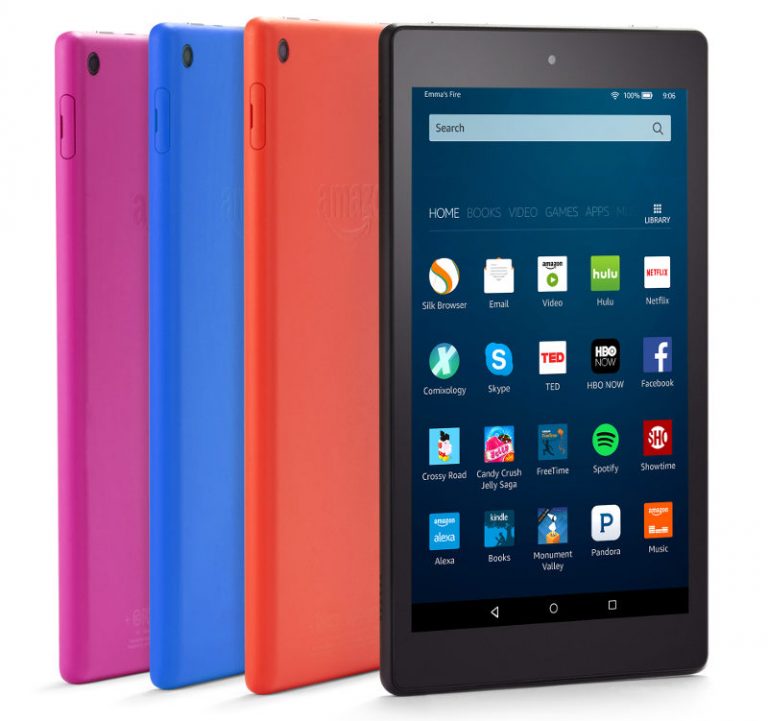 Dimensions, Design
Both tablets look like a thick eBook reader, with conservative design, sharp edges and overall classic tablet look sporting thick bezels for better grip. The Fire HD 8 (2016) measures 214 mm x 128 mm x 9.2 mm, while its bigger brother, Fire HD 10 measures 262 x 159 x 7.7 mm, visibly thinner because of the larger screen.
Anyway, both tablets look durable, with tough chassis, but if you look for a design extravaganza look for an iPad or a Sony Xperia tablet.
Hardware, Display
The Fire HD 8 sports a Quad-core 1.3 GHz processor and 1.5 GB of RAM. Not lots of power there, but all games and apps will run just fine on it. It's a tablet anyway, so you can accept a few compromises. The device has 16 GB of 32 GB of internal storage which can be expanded with an SD card. The tablet sports stereo speakers for a complete enjoyment while watching videos or playing games. It sports two cameras able to snap photos, but they are there mainly for video chat.
The bigger, Fire HD 10 features a Quad-core 1.5 GHz CPU and 1 GB of RAM. It comes with 16 GB or 32 GB of expandable internal storage. The main camera counts 5 MP and can record 1080p videos. on the front, there's a video-chat camera capable of recording 720p videos. The tablet has stereo speakers, perfect to use while watching videos.
The Fire HD 8 (2016) comes with an 8-inch 1280×800 resolution HD display which is just right for an 8-inch tablet. There is noticeable pixelation, but it won't be very noticeable. The Fire HD 10 comes with a 10.1-inches 1280×800 IPS LCD screen that's perfect for surfing and watching long movies. You can even work in Microsoft office since the screen is just right for Word or Excel.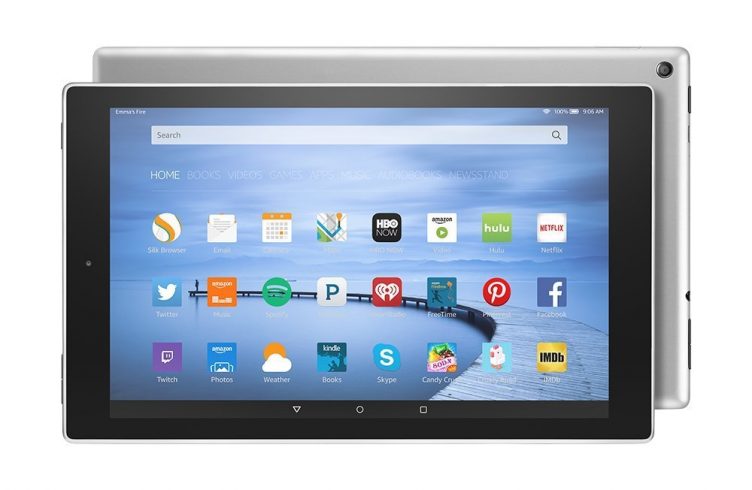 Battery, Software
The smaller device comes with a 4,750 mAh battery. Not too large, but also not too small, good enough for one day of constant usage. The larger, Fire HD 10 has a big battery that is enough for one day of usage.
Both tablets work under FireOS, a modified version of Android that features massively adapted user interface and lots of Amazon-specific features like Alexa, The Amazon Underground Store, On Deck feature for Amazon Prime members (giving the user access to tons of movies TV show and Amazon Original Series). Other Amazon Exclusive features include ASAP, X-Ray, Second Screen, Family Library, Amazon FreeTime, Prime Video downloads, Blue Shade, Word Runner and more.
Conclusion
Amazon Fire HD 8 (2016) can be bought for $90 (Amazon Prime members), or $110 (non-Prime members) while the bigger Fire HD 10 costs $229.99. If looking at the price, the Fire HD 8 looks like a better deal. You don't need a high-resolution camera on a tablet, its screen is just right for reading books, web surfing will be a joy, and movies and TV shows look excellent on an 8-inch screen. Also, the price is amazing. Go for the Fire HD 8, unless you really want a 10.1-inch tablet. Simple, the Fire HD 8 will do all the things its bigger brother does (although a bit slower) for just a chunk of the price of Amazon Fire HD 10.