It seems that Amazon is trying to revamp its popular tablet Amazon Fire HD 10. Amazon has launched an 'enhanced' version of the Fire HD 10 and by enhancement, we mean an upgrade from the plastic body to a brand new metal body. What's so great about this transition or upgrade is that the new Fire HD 10 will come at the same price as that of its plastic predecessor. Aside from that, an additional 64GB internal storage variant has been added to the family and the fans can get it by spending a few extra bucks.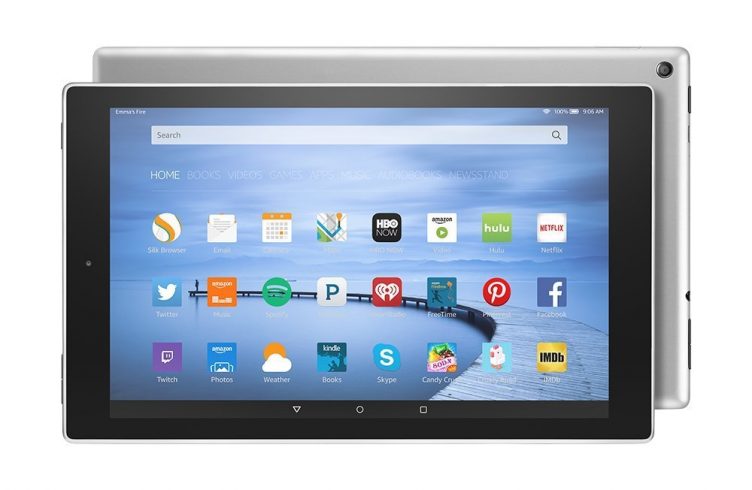 Apart from the new makeover and an extra storage variant, the rest remains the same. The new Fire HD 10 sports the same old 10.1-inch 720p display with a pixel density of 149 ppi. The tablet is powered by a 1.5GHz processor coupled with a meager 1GB of RAM. I wish the RAM had seen some upgrade. The device sports a 5MP camera on both the front and rear and the front camera seems decent for the purpose of video chat. Don't expect anything else from the camera, though.
The Fire HD 10 earlier came in 16GB and 32GB internal storage variants, now an additional 64GB variant is also on the cards. However, it doesn't seem too important to me considering the fact that the memory can be expanded up to 128GB through a microSD card. The battery is decent and Amazon has promised 8 hours of regular to heavy usage on a full charge. The device has a nice build and the online retail giant has even gone to the extent of saying that the Amazon tablet is twice as durable as the iPad Air 2. Well, I can't comment here.
The 16GB variant of the new Fire HD 10 is available currently at a special offer price of $230. It costs $244.99 without any offer. The 64GB variant has been priced $290 with offers and $304.99 sans offers. The Fire HD 10 tablet is available in silver aluminum, black and white colours and can be brought from the Amazon website.