Persona 5 is set for release on April 5, almost seven months after the game debuted in Japan. And it seems gamers have some preorder issues.
After one fan posted an unboxing video of the Take Your Heart Premium Edition Bundle of the game some gamers reported their Amazon preorders have been canceled.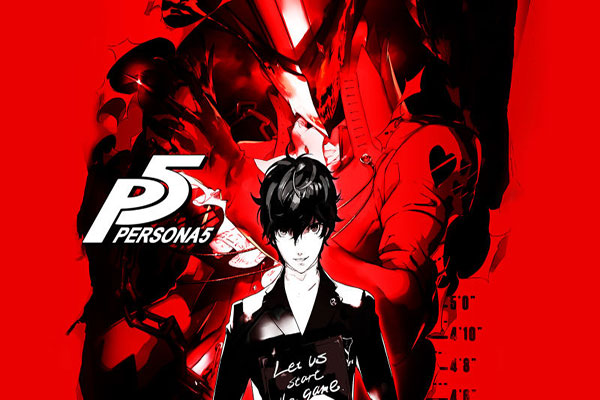 One gamer posted on NeoGAF, stating Amazon is "mass canceling" orders of Persona 5. This "mass cancellation" has been ruled out since many other users who preordered the game have stated their preorders are still live. But that doesn't mean there's something strange happening with some preorders.
On the P5 subreddit, some users posted about their Amazon preorders got canceled, with both NeoGAF and Reddit posts reading about an email from Amazon notifying users about Persona 5 game package is "dangerous goods" that could not be sent by the retailer.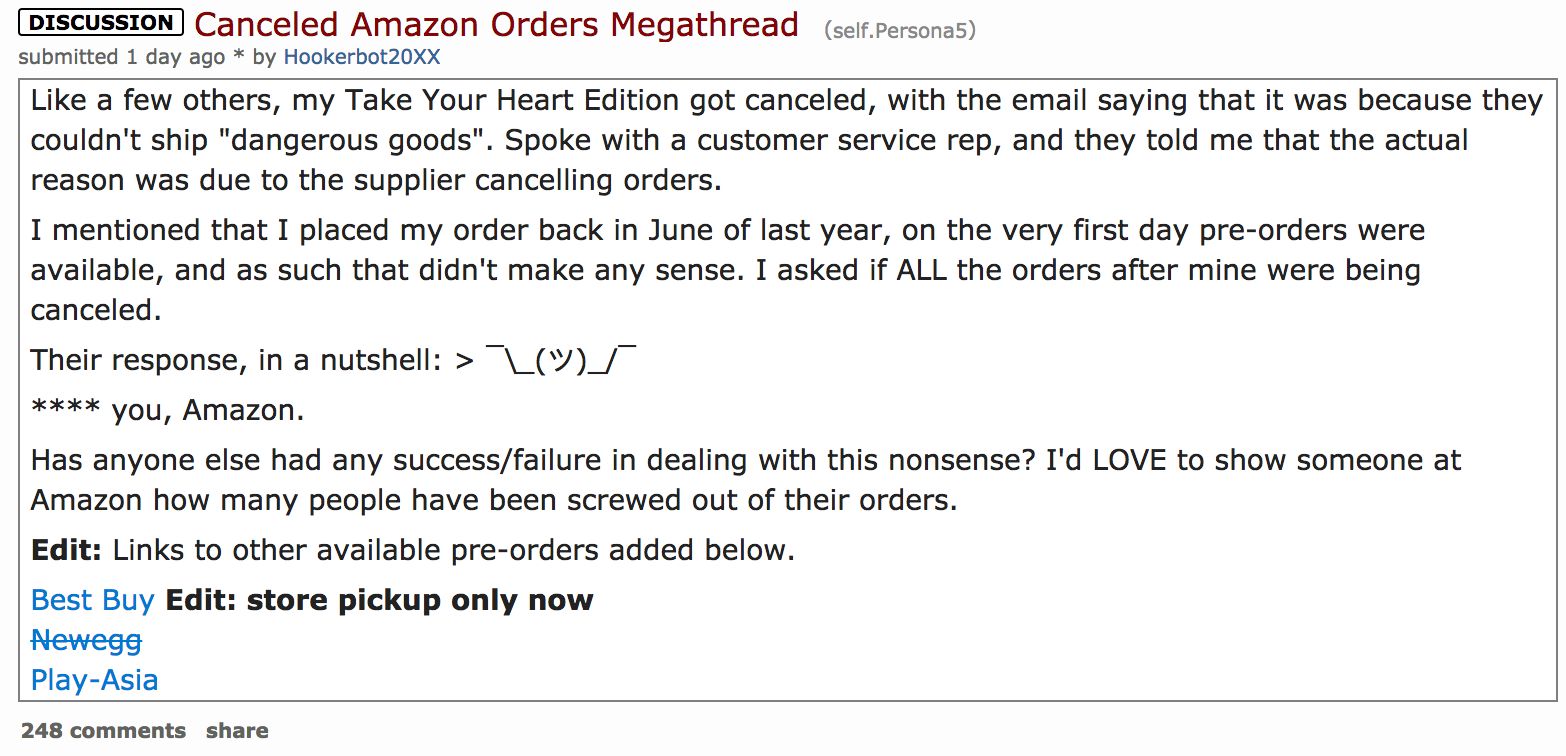 Users contacted Amazon in order to find out why their preorders got canceled and the company responded, informing them the problem is on the supplier side. "Spoke with a customer service rep, and they told me that the actual reason was due to the supplier canceling orders," said Redditor Hookerbot20XX.
NeoGAF user going by the name of Chris R said the following: "Well, I got a response from Amazon. They said it was a mistake, and that I should reorder the item. They also said they would wave [sic] shipping costs. I don't know if this is a case by case situation, but if you had your order cancelled, contact Amazon and they might respond with the same information now."
Finally, Atlus (developer and publisher of the game) noticed the two posts, with one rep posting: "To give you an update on what's going on, we're currently looking into this issue with Amazon and I'll follow up when we have more info."
So, it seems there are some communication breakdowns between Atlus and Amazon, and the two companies should soon come with a solution for the preorder-cancelling problem.