Alleged live pictures of an upcoming Tizen based Samsung smartphone, dubbed Samsung Z2, surfaced online. The second entry-level phone running Samsung's own Tizen OS is expected to launch in next few months.
As you can see, the leaked images are giving a mixture feel of Galaxy S III and the Galaxy S4. The upcoming smartphone should be released mostly in emerging markets, the company is already expanding its Tizen App store in 182 countries.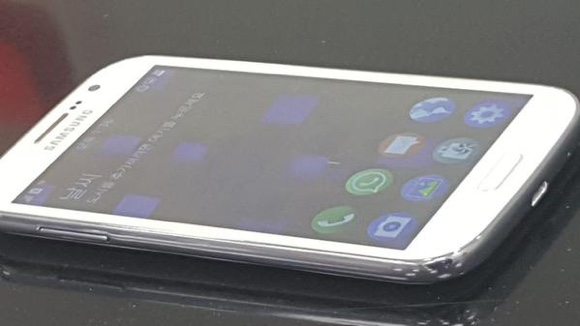 Alleged specs of the Samsung Z2 include a 32-bit quad-core processor, 1GB of RAM, Tizen 3.0 UI, and a 2,000 mAh battery. In line with previous rumors, the Z2 is said to feature a quad HD TFT-LCD screen.
The first smartphone with Tizen – the Samsung Z1 is available only in India and Bangladesh so far.