We are still far away from the Samsung's upcoming Note, at least in terms of design. We have not seen any leaked picture or design of the phone so far, but today's leak might give some idea, how the Galaxy Note 5 will look-alike. French blog NWE has published a couple of pictures of alleged Note 5 case, which looks sturdy enough.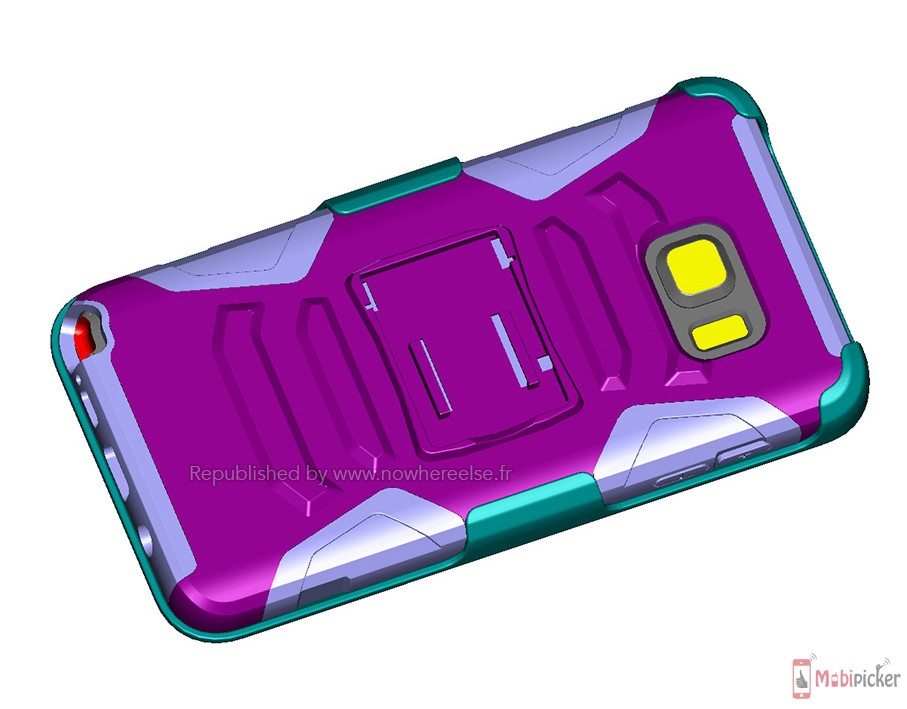 It seems that upcoming Note will borrow some design from the company's latest flagship Galaxy S6. One can easily notice that flash has been shifted to right of the camera, while speaker has been placed at bottom edge from the back of device.
The authenticity of case design is still in question, but the case makers usually work on the guidelines of Smartphone manufacturers.
Based on previous rumors, the Galaxy Note 5 will sport a 5.98 inch QHD display, Exynos 7422 processor, a 4,100mAh battery, and a USB-C port. The Note will officially unveil sometimes in September, but we will be updating you with latest leaks and rumors.
Stay tuned.