Just in line with schedule, we have been pleased with the planned launch of the Windows 10-powered Alcatel IDOL 4S. This shows nice drive from Alcatel in its push to recapture its former market share of the global smartphone market. A market where the likes of Samsung despite being at the top had suffered losses of over $3 billion due to the mishap of the exploding Galaxy Note 7.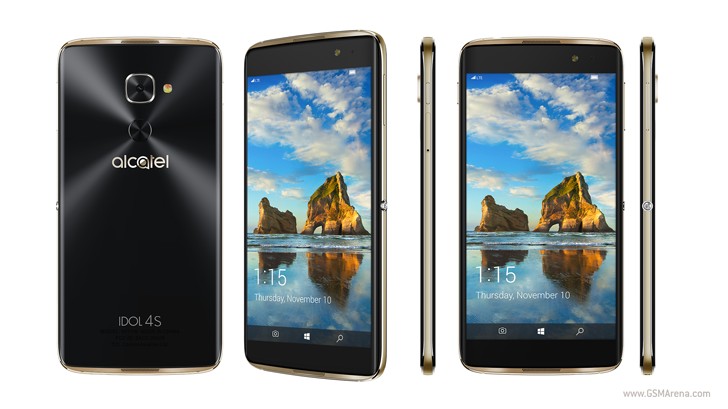 Going back to the delightful release of IDOL 4S, you can possibly get your hands on this device in the United States. In the US for example, major carriers like T-Mobile are procuring the sales of the IDOL 4S. From T-Mobile particularly, you can get it at $469.99. Another fair option from T-Mobile is paying $19.59 every month for the next two years.
Now pertaining the specs, this phone sources its power from a Snapdragon 820 chipset presenting a display of 5.5-inch full HD. 4GB is the capacity of the RAM and then the internal memory is going up to 64GB. In the aspect of terms of camera, the Idol 4S rocks an 8MP front shooter as well as a 21MP rear camera . The lights are not going off courtesy of the 3,000mAh battery. And then this fresh Alcatel IDOL 4S is proudly compatible with Windows Continuum. Quite a dedicated smartphone from Alcatel. Any buyers?