AirDroid is one of the most popular applications for the Android OS as it allows millions of users to send and receive text messages, not to mention transfer files and notifications to and from. According to the latest statistic, AirDroid has 50 million installations and this does not count the APK installations. However, turns out that the app has a huge security vulnerability that was discovered by mobile security company Zimperium. It recently released details of several major security vulnerabilities in AirDroid, allowing attackers on the same network to access user information and even execute code on a user's phone. This was a very disturbing revelation found out by the security firm.
Zimperium had notified AirDroid of these security flaws on May 24, and a few days later, AirDroid acknowledged the problem. Zimperium continued to follow up until AirDroid informed them of the upcoming 4.0 release, which was made available last month. Unfortunately, Zimperium discovered that version 4.0 was filled with the same issues as before and decided to go public with its findings, naturally putting AirDroid in the negative spotlight.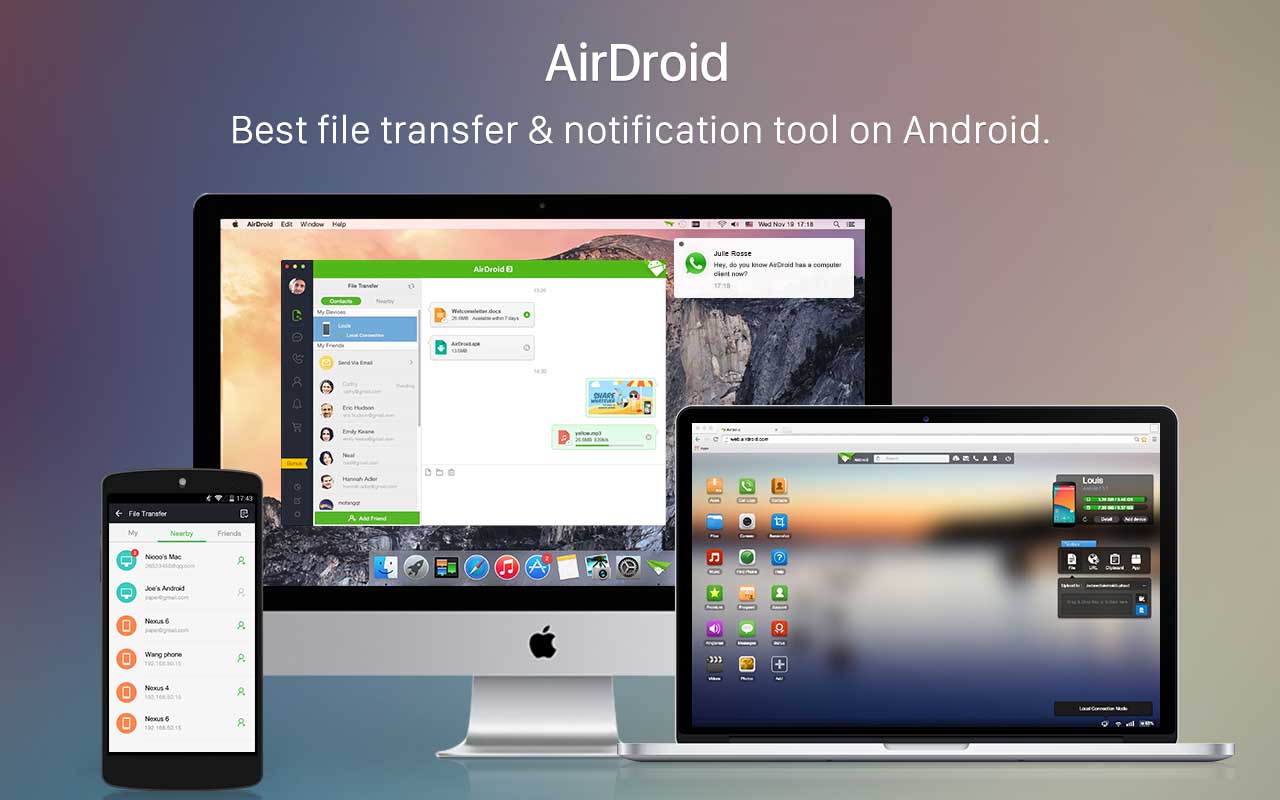 Thanks to the negative press that the app has been engaging, it finally managed to publish a blog post, telling users and readers that it cares deeply about their security and well-being. They have stated the following details:
"We want to emphasize that your security is our first priority, and this is what our tech guys have always been working the hardest to improve AirDroid.

Meanwhile, we want to press again that we highly encourage our users to be alarmed to any unknown wifi which might expose your personal data at risk.

Please bear with us, our AirDroid team is working on shortening the lead time and we will make sure you will be the first to know upon the update is ready!

If you have any further concern, please do feel free to leave comments below, we will answer your questions asap.

Thank you for being with us all along, your trust means everything to us!"
It is advised that you uninstall the app right now as you will be putting yourself under unwanted risk, at least till the app resolves the security issues it is plagued with.