Deal Alert: 49% Off on ExpressVPN
Touted as #1 VPN in the world,
ExpressVPN
is now offering 49% off & an additional 3-months of service on its annual plans.
ExpressVPN is widely known as the fastest and most secure VPN in the industry. With over 3,000 servers in 90+ countries, it is capable to unblock all geo-blocked services including Netflix, Amazon Prime Video, HBO+, and BBC iPlayer.
ExpressVPN app is available for nearly all the devices including Windows, macOS, Android, iOS, browsers, Firestick, and gaming consoles.
So finally after lots of controversies, Karan Johar's Ae Dil Hai Mushkil [ADHM] is finally out and the movie is receiving great reviews from the audience. The film marks Karan Johar's return as a director, and the movie has managed to attract a lot of attention lately. Also, this is an important film for Ranbir Kapoor as he has been failing to work his charm at the box office since quite some years.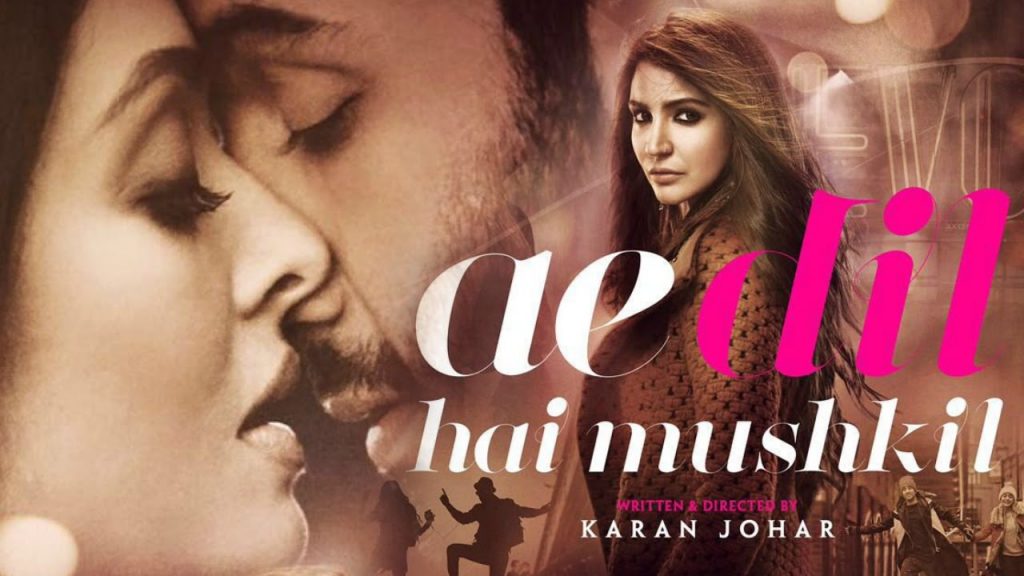 ADHM casts Anushka Sharma opposite Ranbir Kapoor, and there's Aishwarya Rai Bachhan too in an extended cameo. The film, written by KJo himself, deals with the journey of the three characters and is basically a love-triangle-romance-drama revolving around unrequited love. Even though it's a routine story, the audience says that the movie has got very interesting twists and turns. The dialogues are funny and the romantic moments keep you engaged. The second half of the movie is high on emotions and you may shed some tears in the theatre.
According to the latest Ae Dil Hai Mushkil reviews by audiences, Ranbir Kapoor has given a brilliant performance and Anushka Sharma's acting is commendable too. Aishwarya Rai Bachhan adds heat and glamour to the movie. If you haven't watched the film yet, you will be happy to see some surprising cameos given by Shahrukh Khan, Lisa Haydon, Deepti Naval, Alia Bhatt, and Fawad Khan.
Ae Dil Hai Mushkil has got great production values with good songs and very good background score. The selection of visually attractive locales and the picturization is very well done. Overall, ADHM is winning hearts and is getting a positive response from the audience. This may very well be the film that will review Ranbir Kapoor's career.
Here are the opinions shared by the audience on Twitter:
Shiva Satyam ‏@AsliShiva

#AeDilHaiMushkil is very sweet film, My opinion is that don't miss this film, Ranbeer makes solid comeback & Karan direction is fantastic. #AishwaryaRai has extended cameo role, @AnushkaSharma looks very beautiful at the screen & she has given a very good performance. #AeDilHaiMushkil is very beautiful triangular love Story & audience will love it, it's music is penned by pritam & all songs are fantastic.

Balaji Duraisamy ‏@balajidtweets

#AeDilHaiMushkil – A beautiful tale on relationship and Love. K.Jo has won this time by a lovely narration of this romance with valuable music all the movie. Worth the watch. ❤️ Liked and the enjoyed impressive #AnushkaSharma

Veathika jain ‏@veathika

All fun with some cool dialogues that make you laugh…1st half belongs to @AnushkaSharma in Ae Dil Hai Mushkil. #adhm Aishwarya looks hot and @iamsrk in his cameo is superb in Ae Dil Hai Mushkil. #adhm Fun dialogues in 1st half and poetry in the next… Good job @karanjohar on Ae Dil Hai Mushkil's dialogue. #adhm Take a bow @karanjohar next time less songs #adhm and more of Ash

SOHAIL KHAN ‏@ItsSohailKhan

#AeDilHaiMushkil First half completed & it's going very good till now. @karanjohar magic going on. Let's see second half ?? Just saw #AeDilHaiMushkil & it is one of the best romantic film of the year. Sure shot superhit. #RanbirKapoor You are too good in #AeDilHaiMushkil. Undoubtedly one of the best young actor in this generation.

Total Bollywood ‏@LeakedCinema

#ADHM is complete entertaining film, one of finest film in recent times, sometime it will make u cry and sometime laugh..Amazing locales. Ranbir-Anushka did brilliant acting, their cute friendship (FH) <3, Aish is astoundingly beautiful in tje film she writes poetry. Fawad is awesome in the film as DJ Ali, he loves Md Rafi songs.. biggest surprise for you guys is SRK as Tahir.. Karan is really best dirctr highly recommended for you guys, go and watch with family and friends , I'm sure it won't disappoint you. All the best Sir. @karanjohar

βądą$$ β๏ββ€¥ ‏@iamsrktheking

It's good as its reviews. Little over dramatic at times but a fantastic film. When Ayan calls Tahir 'sir' lol. Promising film, Go 4 it #ADHM

Humayun ‏@humayun83

#AeDilHaiMushkil … just out of the movie and the film was like a typical @karanjohar movie Kuch Kuch Hota hai meeting kal ho na ho. #AeDilHaiMushkil Good performances l, engaging will not say different but unusual. Not that something u have never seen but a good attempt. #AeDilHaiMushkil The film belongs to Ranbir and @AnushkaSharma completely but Aishwarya too leaves an impact. #AeDilHaiMushkil @karanjohar directs well as usual. Ranbir was good while @AnushkaSharma looked stunning and is the soul of the film. #AeDilHaiMushkil …@karanjohar Aishwarya Rainlooked million bucks and got the best dialogues which remain with u even after the film #AeDilHaiMushkil @_fawadakhan_ didn't have much to do in the movie but looked great

[email protected] ‏@astagraw

I have seen the #ADHM. I thoroughly enjoyed it. I think @karanjohar's take on one sided love has a very bitter-sweet feeling – @S1dharthM You feel like crying but you are smiling. #RanbirKapoor has done a fabulous job

Ronak ‏@ronak9412

Just watched #ADHM I just luv it ..ranbir – Anu rockss..& & & & & & "SHAH RUKH KHAN " Theatre goes wild when he appears, king for a reason

Scoop With Ree ‏@sinharidhima

Just saw #adhm n blown away Ranbir @AnushkaSharma @karanjohar nail d angst of love n the comfort of friendship like no other #AeDilKiDiwali. Ranbir Anushka n Kjo nail d angst of love n the comfort of friendship like no other #AeDilHaiMushkil @DharmaMovies! Girl crushin on Ash!

Whatever. ‏@Sanyuktaaa

Watched #AyeDilHaiMushkil and I love Ranbir Kapoor even more!! #ADHM Will watch one more time for SRK , .. His presence turns the theatre into stadium. …..just luv it

Hasan ‏@sattihasan

what a film by @karanjohar!! ranbir @AnushkaSharma and aishwarya are brilliant #ADHM #AeDilHaiMushkil #AeDilHaiMushkil is as good as #KKHH @karanjohar @AnushkaSharma #ADHM

Sidhu ‏@sidhuwrites

#ADHM Interval: Entertaining coming-of-age story with superb situations and perfect music. Ranbir is utmost comfortable, Anushka – gorgeous!

ShainaNC ‏@ShainaNC

Watched @karanjohar #ADHM stellar performance by our #Indian #actors @AnushkaSharma @ARBacchan and #ranbir @chintskap