Reliance Jio 4G Preview Offer started out as an exclusive offer for LYF brand of smartphones. Later, the offer was extended to Samsung and a host of other devices. iPhone users need not be disappointed, for the Preview Offer can be enjoyed on iPhone 6s Plus, iPhone 6s, iPhone 6, iPhone 6 Plus and iPhone SE. The one thing common about these phones – yes you got that right – is the fact that all these phones support VoLTE (Voice over LTE). Why would iPhone users want to miss out on 3 months of unlimited 4G LTE data, unlimited voice calls and messages? This post is all about how you can get the Jio 4G SIM up and running on your VoLTE enabled iPhone device.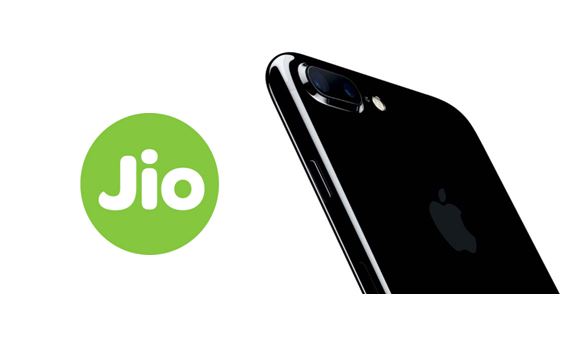 How to Activate Reliance Jio 4G SIM on iPhone
Follow these simple steps to activate Reliance Jio 4G SIM on iPhone –
1. Head straight to App Store and download MyJio app.
2. After installing the app, open the app and clock on 'Get Jio SIM' option. You can see the option on the home screen itself.
3. Use this app to generate a coupon code and barcode. To know more about generating barcodes for Jio SIM, check out our post on how to generate Jio barcodes on 4G devices.
4. Without barcode, you CANNOT claim 4G SIM. So make sure that you visit the Jio SIM outlet with the generated barcode. And remember that the barcode generated is unique for a device (depends directly on the IMEI number) and is valid for a limited time period of three weeks. Visit a nearly Reliance Digital store and claim your free Jio 4G SIM before the validity of barcode expires.
5. Once you get the SIM, insert the SIM in the phone which you used to generate the barcode.
6. Once you have inserted the SIM in the correct slot, all you need to do is to call 1977 to activate the SIM.
After your SIM gets activated, there is one more thing that you need to do. Head to MyJio App and register. Once registered you get to enjoy unlimited data, SMS and voice for three months. If you haven't got a Jio SIM yet, we suggest you get one soon, since you have already lost 15 days of Preview Offer. The Preview Offer is valid until the end of December 2016.