At the IFA 2015 today, Acer announced four new phones – 3 with Android OS and one with Microsoft's Windows 10.
The first two phones that we're going to talk about, Acer Liquid Z630/Z630S and Z530/Z530S, will both be available for under 200 euros. The Liquid Z630 is designed for multimedia purposes and is powered by a quad-core 1.3GHz MediaTek MT6735 chipset, with a 5.5 inch HD display and 2 GB of RAM. It will come with 16GB of internal memory and a generous 4000mAh battery. Regarding connectivity, it will come with Bluetooth 4.0, WiFi802.11 b/g/n and Cat4 LTE. There will also be an upgraded version for the device, the Z630Sn which is basically the same phone but with an octa-core processor, 3GB of RAM and 32 GB of internal memory.
On the other hand, the Z530, which will also come with an upgrade (Z530S), seems to be aiming at vivid selfies and not at multimedia purposes. It has an 8MP front camera with an 84 degree wide-angle lens. While it features the same quad-core 1.3GHz MT6735 processor, it has a smaller display at 5 inches, 1 (or 2) GB of RAM, and 8 (or 16 GB) of internal memory.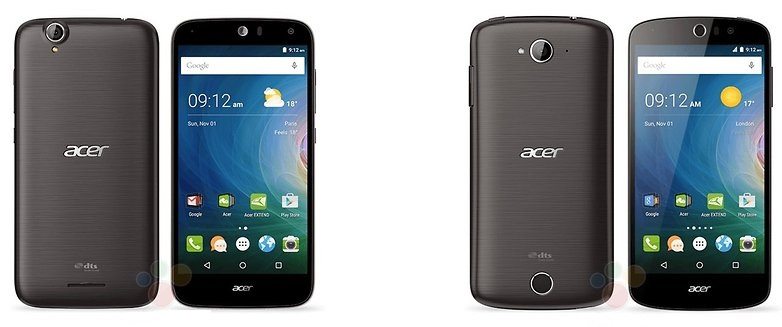 The Z630 (on the left) will be available from September in Europe, Middle East, and Africa, the price starting at 199 Euros, while the Z530 (on the right) will be available in the same market from October at a price of 149 Euros.
The other two phones that Acer has announced, the Liquid Z320 (Android) and the M320 (Windows 10) will be even more affordable than the ones discussed earlier – though this is explained by the less remarkable specs. Both the Z320 and the M320 have the same Snapdragon 210 SOC processor, 1 GB of RAM, 8 GB of internal storage, a main camera of 5MP and a front one of 2MP, and feature the same 4.5" display with a wide resolution of 480 x 854.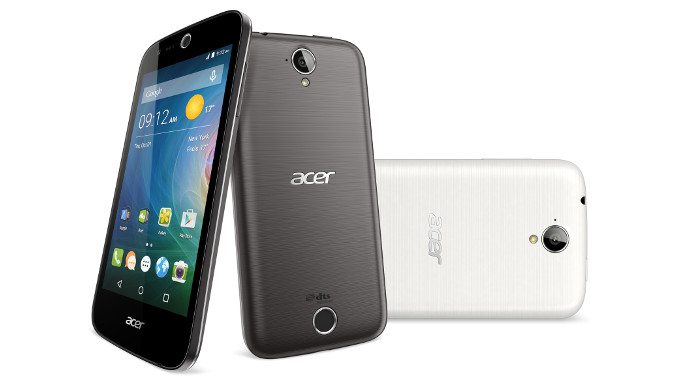 While most of the specs are basic, the phones are equipped with the DTC Studio Sound system that promises an enhanced experience for both listening to music and watching videos.
So far, neither of the two phones has an exact release date or a price tag.