Putting you in the cockpit of the most advanced war planes ever developed, Ace Combat 7 delivers the most fierce air combat experience ever through photorealistic visuals, intense dogfighting action, a multitude of authentic and futuristic aircraft. Ace Combat 7 has an immersive storyline, and, thanks to PlayStation VR, even Virtual Reality. And the good news is that the game will be playable at PlayStation Experience 2016.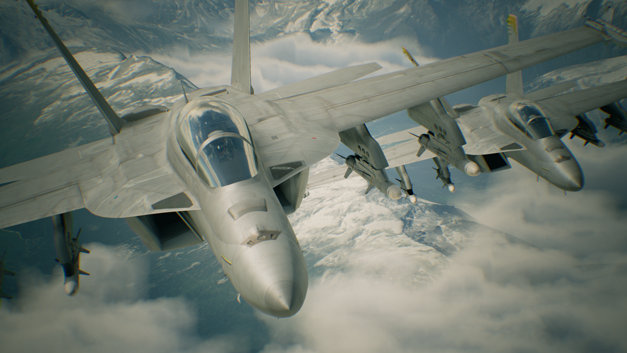 Ace Combat 7 will be playable at PlayStation Experience 2016
Responding to a Twitter user looking forward to seeing the combat simulator at the expo, Kazutoki Kono confirmed Ace Combat 7's appearance at PSX 2016, responding: "Yes, thank you. I'll do my best. I actually thought it would be a secret until the day of the event, but it was even made official from PSX, so I don't even know anymore."
Firstly, we think that if they ever make player wishes come true and do add a 'realism mode', it should be put as some sort of difficulty setting or as an alternative gameplay mode. Players who like the Ace Combat series as it is would have the opportunity to still enjoy their game the way they like it. In several games the gameplay mechanics change with difficulty settings, so we see no problem with that being the case in Ace Combat as well.
However, we do think they should come up with some sort of re-arming mechanic. Players kind of saw the missions in Assault Horizon, where you had to land on an airfield, as a missed opportunity.
Ace Combat 7 has the dream team from AC4, 5 and Zero. Scenario writers from those games are working on the new one. Keiki Kobayashi is also back as composer. He worked on Street Fighter V as freelancer. You will recognize his music in Zangief's theme.