Hot on the heels of the leak of the official title for Ace Attorney 6, Capcom has made an official announcement that Phoenix Wright: Ace Attorney – Spirit of Justice will release in September 2016 in North America and Europe. According to Siliconera, it will be exclusive to the Nintendo 3DS eShop. The game will retail for $29.99, £24.99 and €29.99 because for some reason, Capcom thinks dollars and euros are the same thing.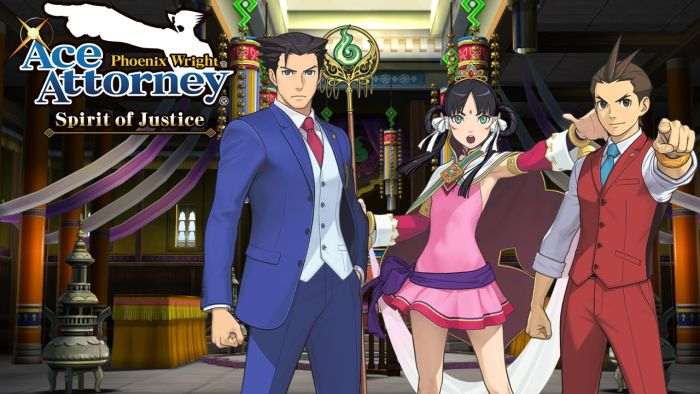 In 'Spirit of Justice', Phoenix Wright finds himself in the Kingdom of Khura'in (which we originally knew from the Japanese version 'Kurain'), where lawyerless trials involve divination séances and the Royal Priestess' insight. Apollo Justice will also be present in the game, as he works at the Wright Anything Agency back in Los Angeles, pursuing a case of his own.
Phoenix Wright: Ace Attorney – Spirit of Justice will be releasing earlier in Japan, on June 9th, 2016: just about a month away. There is currently no word on whether last year's distant prequel, Dai Gyakuten Saiban will be localised. Seeing as the new game is being localised, however, it looks like we'll have to bid goodbye to Dai Gyakuten Saiban.
Check out the Western release date announcement trailer, and let us know what you think in the comments below.