When it comes to charging, iPhones and Android phone use different cables: Apple required Lightning cable while Android utilizes microUSB. Won't it be great if we can charge both the device with a single cable?
LMCable, a company which has attracted a lot of interest on Kickstartes, works in Lightning and micro USB ports by having a reversible male end with two differently designed sides. Hence enabling the possibility of having just one cable.
At one end of the cable, one side connects with the Lightning port and the other side connects with the micro USB port. While on the other end, you have the regular USB male connector.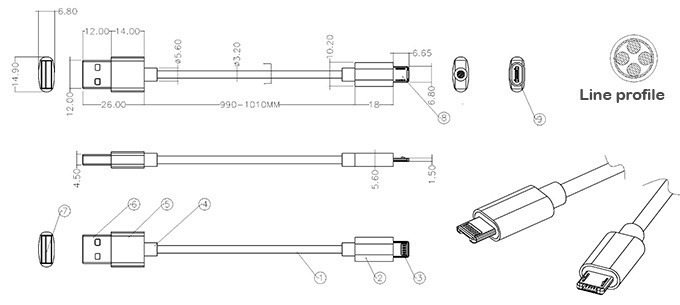 The only downside here is that you cannot transfer data using this cable. Therefore, its better to hold on your other cables for the time being.
LMCable is unlike any other standard cable as it comes wrapped in leather with a brass buckle to keep it neat for when you want to coil it. There are four color variants: white, brown, black and blue.
The company has already passed its goal of $3,582, more than tenfold in less than 10 days with 1,500 supporters for the project. The cable is available on pre-order for $21, with an expected ship date of April.