Rumours have been rife for some time now that Apple will unveil a new 9.7-inch iPad Pro at its spring event which is scheduled to be held today (March 21). Earlier rumours suggested that the upcoming iPad will be known as iPad Air 3, but the recent reports suggest that Apple will go with the name iPad Pro just like its 12.9-inch sibling which is already available in the market instead.
This 9.7-inch iPad Pro has almost identical specs as that of its elder 12.9-inch sibling. New reports regarding the pricing of the device have surfaced.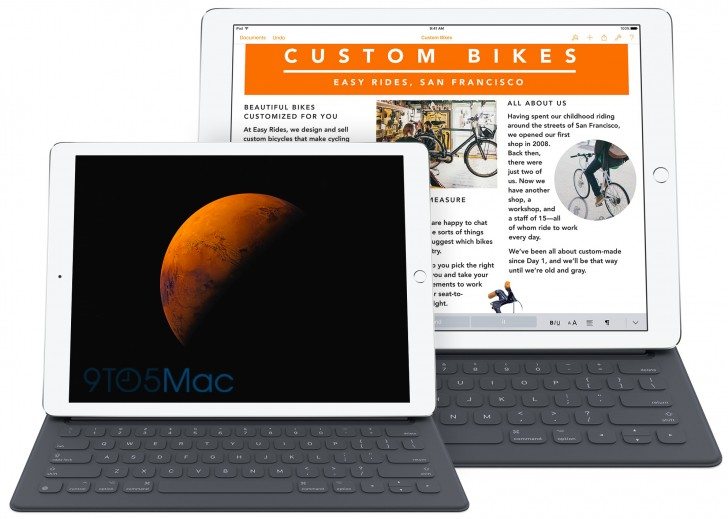 According to 9to5 Mac, the upcoming iPad Pro will go on sale at the base price of $599. This is about $100 more expensive than the price of the iPad Air 2 16GB variant. Interestingly the 64GB variant of iPad Air 2 costs exactly the same as the upcoming iPad Pro which will feature 32GB of inbuilt storage. It sure makes sense as that the entry-level 9.7-inch iPad Pro will for sure be more expensive than the entry-level iPad Air 2.
The upcoming iPad will sport a much brighter display with support for the Apple Pencil stylus. It will also feature four speakers, a Smart Connector for a new Smart Keyboard and will be powered by the A9X chipset. The primary camera will be a 12MP snapper with 4K support and an LED flash.
The new 9.7" iPad Pro will also have a 128GB variant and will support 4G LTE. Sources have confirmed that even after the release of iPad Pro, the sale of iPad Air 2 will continue, however, the original iPad Air, which is still in the market may be discontinued.
We'll keep an eye on this device and keep you posted with the latest updates. Stay tuned.