Windows 10 might come free with your new laptop or an update, but there is the price to pay under the hood. The all-new Windows 10 OS from Microsoft comes with built-in Ads to coax you into buying this app or using that Microsoft service.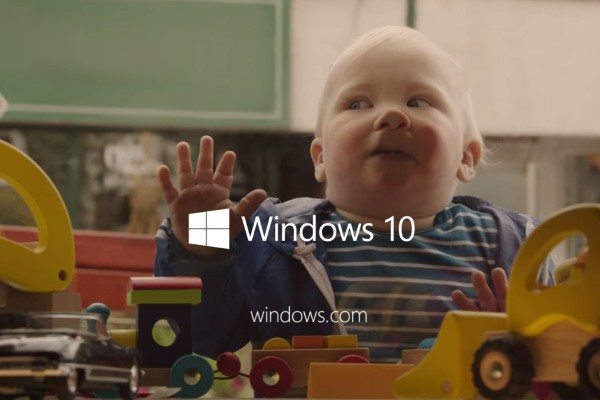 To be honest, most of the ads are unobtrusive, but some come right in the face, throwing the user experience haywire. It hurts even more when you have purchased a 100$ license for the upgrade. Luckily, one can easily disable Windows 10's ads with few tweaks to the menu, hence making the overall experience better. Following are 7 simple ways to get the best experience on Microsoft latest OS.
Lock screen Ads
Starting February, Microsoft is pushing ads on the lock screen which even though look decent at times, but definitely not the cup of tea for everyone. To correct this, simply go into Settings > Personalization > Lock Screen and turn off the box that reads "Get fun facts, tips, tricks, and more on your lock screen." In case you are using Bing images from the Windows Spotlight setting, you won't be able to disable that setting.
Start Menu Ads
Most of you must have noticed the "Suggested" listing in the start menu. While it isn't technically an ad, it gets your attention more times than not. To disable such suggestions for unobtrusive experience, Settings > Personalization > Start and disable "Occasionally show suggestions in Start."
Get Office And Skype
Popup notifications for Office and Skype are one of the most annoying ads in Windows 10 Action Center. You can disable these in two ways: First, Go to Settings > System > Notifications & actions, then slide the Get Office app's slider to off in the "Show notifications from these apps" section, the Second method is uninstalling the Get Skype and Get Office apps completely.
Cortana And Bing
Not an Ad but a matter of preference. Whenever you do a search using the Cortana taskbar, all results are fetched from Bing, What if you want Google to answer your queries.
Though there isn't a direct way to correct this, we have found a workaround for you. Set Mozilla Firefox as your default browser and all your queries from the Cortana search bar will be redirected to the default search engine of Firefox, cool, isn't it!
Branded
At the very start, Microsoft assigns your unique advertising ID which can be used to track your movement across Windows Store apps and serve you ads accordingly. It's enabled by default but you can disable it by diving into Settings > Privacy > General and slide "Let apps use my advertising ID for experience across apps (turning this off will reset your ID)" to off.
Now, if you want to disable ads in Solitaire and Minesweeper, sorry nothing can be done in this regard (sigh).
Hope this article helps you in dealing with Windows 10 Ads system for the better experience.