7 First Kisses, a drama revolving around the desire of every girl brings to light the interpretation of "that" dream. The show mainly caters to the idea that a Girl who has never been asked for a date before, complains to the Gods in all vain and to her amazement, the Gods do answer, answer in the form of guys like Lee Min Hoo, Ji Chang Wook, Lee Joon Gi and other hotties who steam up the trailer of 71 seconds released on November 28, 2016.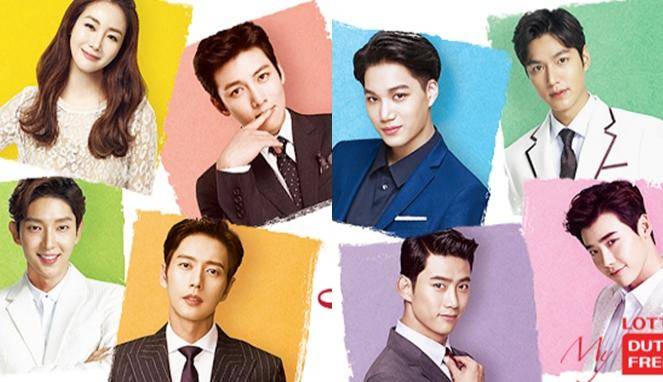 The lead actor of the show, Lee Cho Hee plays the part of a Lotte Duty Free employee who desires to meet a boyfriend and luckily at that particular moment, the Goddess of all fates, played by Choi Ji Woo reveals that she would meet a guy in next 10 seconds and then the saga of magical guys turning up at every unannounced moment.
The very first guy appeared in a flashy car and has a dazzling personality, enter Lee Joon Gi of Moon Lovers: Scarlet Heart Ryeo fame, then a hot boss, enter Park Hae Jin of Cheese in the Trap fame and then the best one is Ji Chang Wook who plays the part of sexy secret agent. A series of events follows when the girl meets these hot guys in unexpected events at unexpected places and hence the saga of who will be the guy to get the first kiss begins.
The trailer is promising, and the actors who are involved are more than just pretty, hot and sexy. All we have to see is who becomes the Mr. Right for our Miss Right. Watch the trailer below.