Lenovo came to IFA with a sole purpose of mesmerizing the audience with their exciting new devices. And they succeeded in doing that, with some more than interesting laptop models and one intriguing smartphone. Here are the highlights from their press conference, hosted yesterday.
Moto Z Play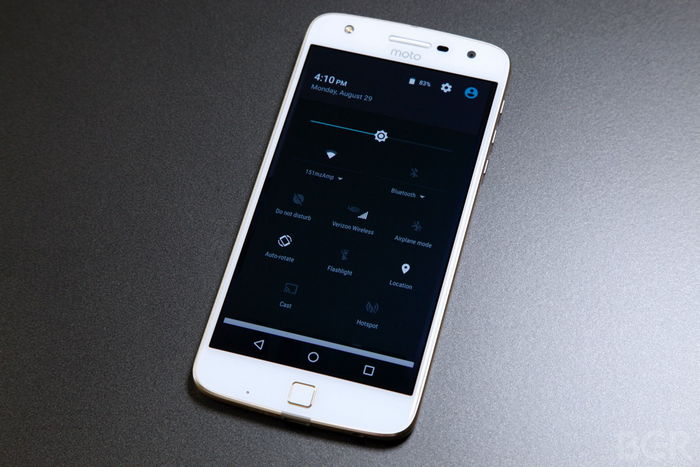 Although Lenovo already revealed two stars of this years' Motorola lineup, Moto Z, and Moto Z Force, both models being incredibly powerful devices, along with ultra-thin body and a modular system consisting of accessories called Moto Mods, there is one member of the family left on the side.
But now, at IFA, Motorola revealed the third member of its Moto Z family, Moto Z Play. Moto Z Play kept the same gorgeous Moto Z design, along with the 5.5-inch 1080p display, 2 gigs of RAM, Snapdragon 625 chipset, Android 6.0.1 Marshmallow, a huge 3510 mAh battery, and a 3.5mm headphone jack! No Snapdragon 820, huge amounts of RAM and a 1440p display, because Moto Z Play will sport a price of $400, much lower than Moto Z's $700 price tag. Moto Z Play will sell in the US under the mane "Moto Z Play Droid," will launch next month and will (initially) be a Verizon exclusive.
Lenovo Yoga Book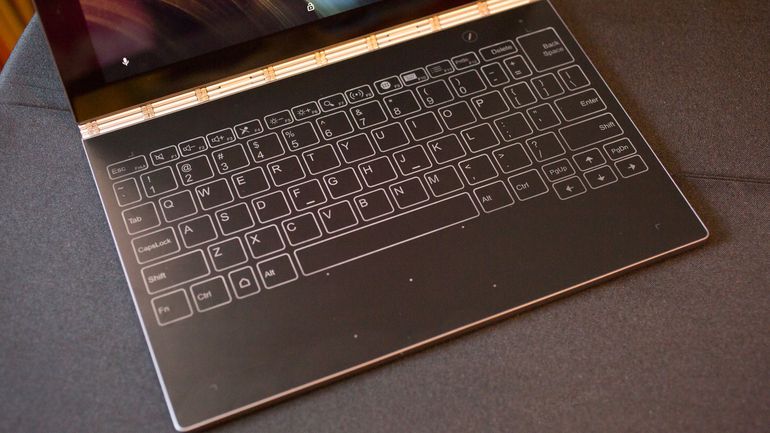 Lenovo continues surprising us, after they showed new Moto lineup, and some interesting wearables, during their IFA press conference the company showed the first tablet/tablet hybrid. Sounds strange? Well, it is. Yoga Book features two tablet display; one is used as a classic touchscreen tablet screen, while the other serves as an illuminated touchscreen keyboard named "Halo Keyboard" and a sketching pad.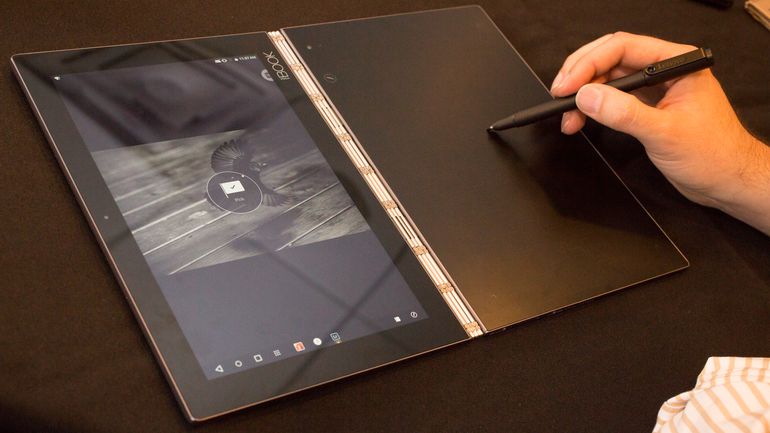 Yoga Book comes with a stylus dubbed "Real Pen" capable of recognizing 2,048 levels of pressure, like some professional sketch pads. Yoga Book launches in October, in two flavors. The one with Android will cost $499, and the Windows 10 edition will sell for $599.
Lenovo Yoga 910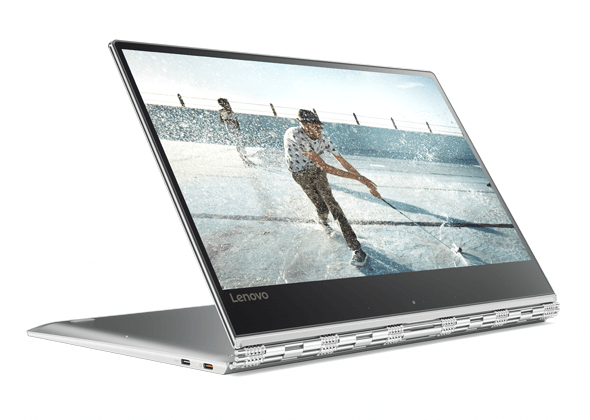 910 is more of a classic laptop, but with some cool features. The hinge allowing its screen to be rotated for almost 360 degrees and used as a tablet is one of them.
The other interesting feature of Yoga 910 is its powerful specs. Up to 7th generation of Intel Core i7 processor, up to 1TB of SSD storage, up to 16GB of RAM, Intel HD graphics. The choice between a 13.9-inch full HD (1080p) and a 13.9-inch 4K touchscreen display, and a 2-in-1 nature of the device promise an amazing hybrid.
Yoga 910 should be released in October, starting at $1299.
Lenovo Yoga Tab 3 Plus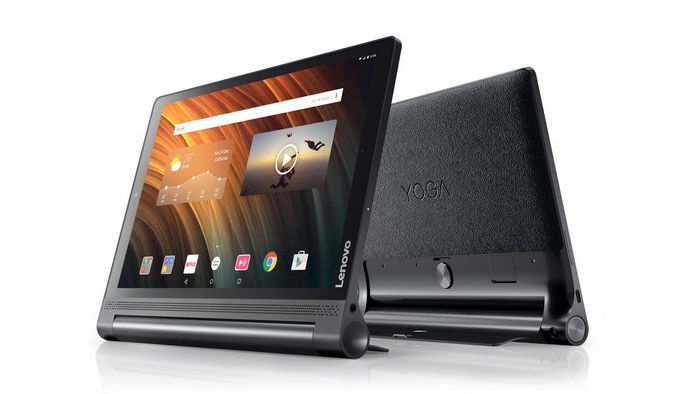 The new Yoga Tab edition again sports a unique tablet design, perfect for enjoying multimedia content. Four JBL speakers will give you even better experience watching movies or firing up music. Yoga Tab 3 Plus features a 10.2-inch display sporting a 2K resolution, 3GB of RAM and Snapdragon 652, and 32 GB of internal memory.
The kickstand can be used to hang a device on a wall, not just for holding the screen up, a welcome addition. Yoga Tab 3 Plus lands in October with a price of $299.99.
 Lenovo Miix 510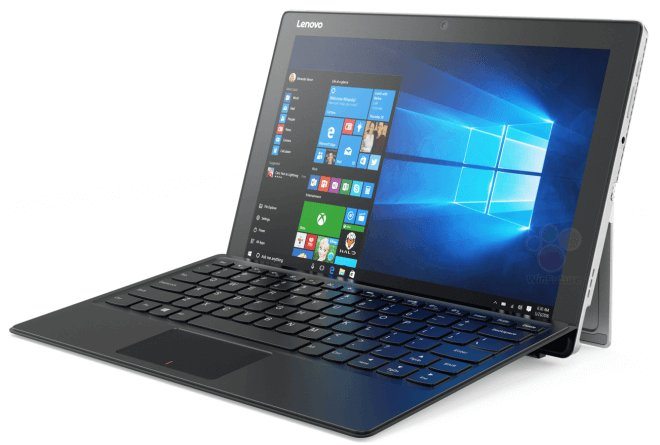 Microsoft Surface done in Lenovo style is a nice way of describing Miix 510. A big display with integrated kickstand, a detachable keyboard playing the role of cover, Windows 10, a design that feels almost identical to the Surface, with a price way below Microsoft's device.
Miix 510 features up to 6th generation Core i5, Intel HD graphics, up to 8GB of RAM, up to 1TB of SSD internal storage, and a 12.2-inch 1080p display are pretty solid specs. Miix 510 will also start shipping in October with a price starting at $599.99.