Clash Royale, to be fair, is a fairly innovative concept for a game. It blends card games with MOBAs and sticks the combination into mobile devices to offer a game that's really fresh. But what if you want something different? While there aren't any notable exact clones of Clash Royale just yet, there are a few games out there that you might be interested in if you enjoy playing Clash Royale. Check out the list to find out what they are.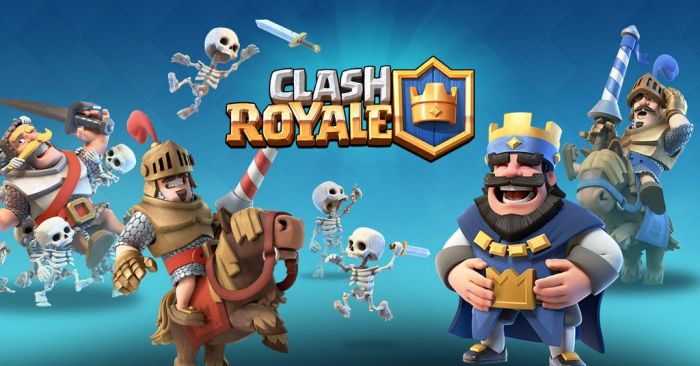 Games Like Clash Royale
The games listed below are not exactly like Clash Royale, but these are the best available options for Clash Royale fans. Check out the list below.
10. Star Wars Force Collection
If you are knee deep into games like Clash Royale and you love the typical combination of MOBA and Card Games, You'll probably enjoy it a lot. The force is very strong with Star Wars Force Collection and that's because, in the game, you can collect all the Star Wars character cards you like the most. The game offers an innovative Classic Trading Card battle system and allows you to use your favorite cards to defeat the enemies. You can conquer galaxies both near and far, collect items, trade cards, and level up in the game.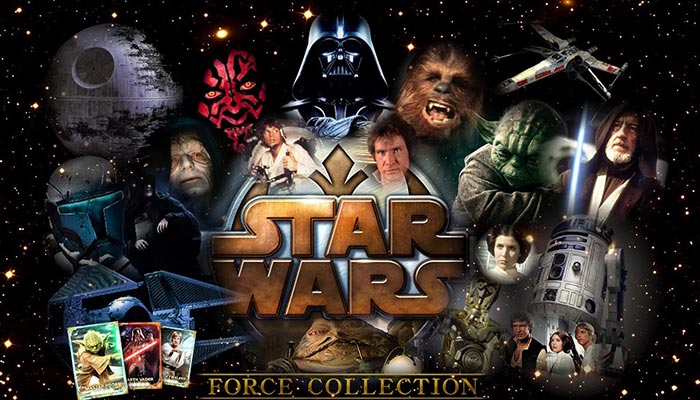 The game offers an overall very simple look and feel yet it offers way more than just that. If you love Card battle games, you should definitely try it out and enjoy finding your favorite cards and trade them with friends. Build your own special collections and use the either side of the force to defeat and overcome your enemies. Its available on both Android and iOS.
9. Card Wars: Adventure Time
On our list of best games like Clash Royale Card Wars: Adventure Time is probably one of the most unique Collectible Card games. So, why should you actually play this game? Well, Card Wars: Adventure Time offers characters from your favorite "Cartoon Network" show Adventure Time and offers you a chance to play as Jake and Finn. The game may look easy to some players but it actually is the most difficult one that requires your best strategic approach and thinking capabilities to overcome the rivals. To win the ultimate Card War, you must deploy your cards strategically and you must know which one to use first.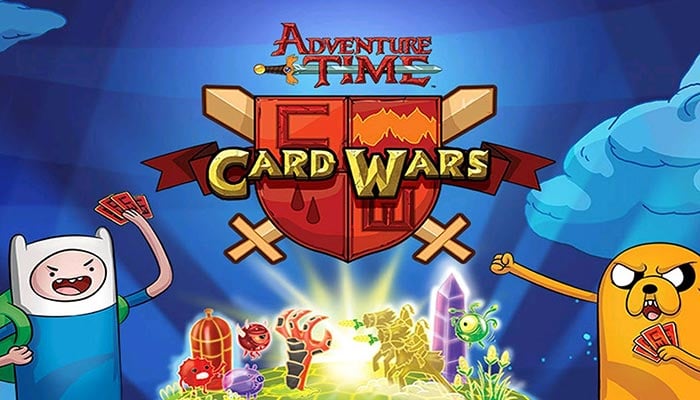 In addition, Card Wars: Adventure Time offer multiple factions from which you can choose the characters. Each of the factions offers unique abilities and works with others in a very strategic way. So, if you know the perfect combos, you can be the boss of all. From single-player to competitive multiplayer, simple battles to advanced ones, Card Wars: Adventure Time offer a lot to experience. You can enjoy it on Android and iOS.
8. Deck Heroes: Legacy
Deck Heroes: Legacy is a phenomenal Trading Card Game or TCG that looks similar to Clash Royale in so many different ways. The game allows you to choose your faction and collect all the powerful cards and create powerful decks. Figuring out different strategies and tactics, create the most powerful combos, and take down your enemies in a fast-paced manner. It's more similar to the popular YuGiOh where you collect all the powerful monsters and accompany them to victory in a totally intense card duel action.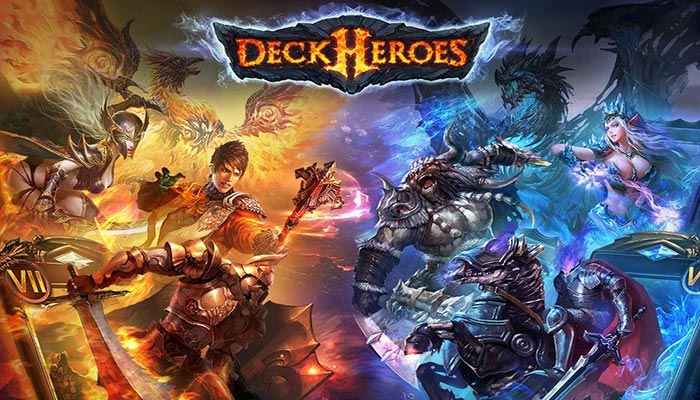 In Deck Heroes: Legacy , creating your deck is more important than playing with cards drawn out from random decks. So, if you really know how to outsmart your opponents in each and every turn you take, you sure can beat whoever plays against you. If you want to become an ultimate Deck Hero, you should definitely play it and enjoy a similar experience to Clash Royale. Deck Heroes: Legacy is available on both iOS and Android platforms.
7. Kung Fu Panda: Battle of Destiny
If you love the strategy element in a card game, you are in luck as Kung Fu Panda: Battle of the Destiny offers just that. Moreover, you can enjoy playing the game disguised as your favorite Kung Fu Panda movie. Once everything in play, you can go straight head to head against your rival fighters in an epic card battle environment. All you got to do is to perform some really nasty combat moves along with some unique stunts and defeat your opponents in epic kung-fu showdown.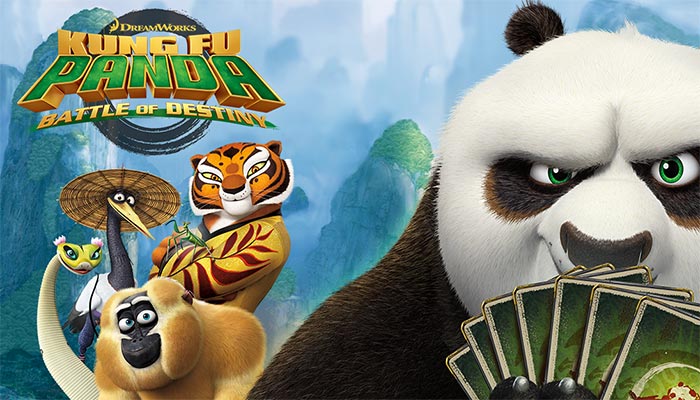 In addition, collecting your favorite cards, creating them using the in-game currency are all the fun parts of the game. You'll absolutely enjoy the game while stacking your card decks with all the epic cards you'll have in Kung Fu Panda: Battle of the Destiny. Beautiful visuals, fast-paced gameplay, and all the fantastical characters are what makes this game a remarkable addition to the list of games like Clash Royale. You can have it on iOS and Android.
6. Jungle Clash
Jungle Clash is very much like the Castle Clash or you can say Clash Royale. Many fans think it's a very good clone of the Clash Royale and offers a similar experience. Of course, in the form of cards, players are directed to select fighters, weaponized vehicles and attack the enemy's towers. You'll find most of the characters in the game from another popular title named as Jungle Heat. Just like your favorite Clash Royale, the Jungle Clash offers two lanes and three towers. And with a simple objective of destroying the enemy towers with the help of cards, it offers a very fast-paced gameplay.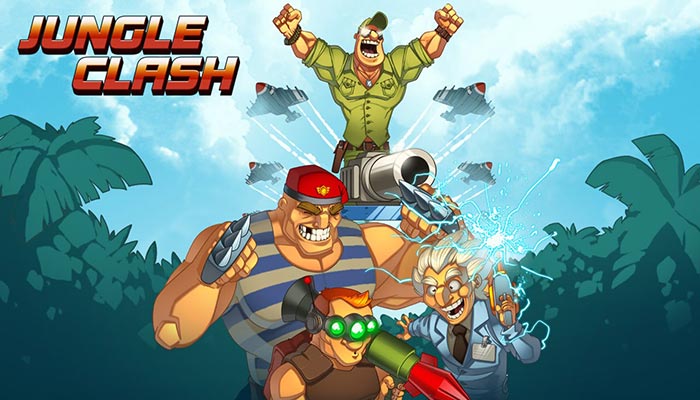 Jungle Clash rewards you with boxes on every win over the enemies. This box offers tons of items that you can use during the battles against the enemies. With a simple layout and design, Jungle Clash features Player vs Player tournaments in which you have to defeat the enemies in 15 minutes. The game is available on both Android and iOS devices.
5. Cards and Castles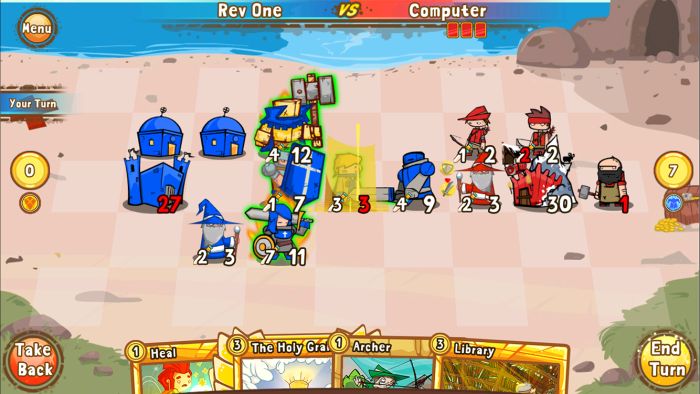 Much like how Clash Royale combines MOBAs with card games, Cards and Castles combines tile-based tactical games with card games to end up with a game that's eerily reminiscent of Clash Royale. In fact, let's be fair, "Cards and Castles" is a title you could just as easily apply to Clash Royale. In this game, you battle to take down the enemy castle while battling players from all around the world. There are five unique factions, as well as multi-faction combo decks. The game is available on Steam as well as mobile (Android and iOS) and features full cross-platform play, so that your progress is shared across devices.
4. Urban Rivals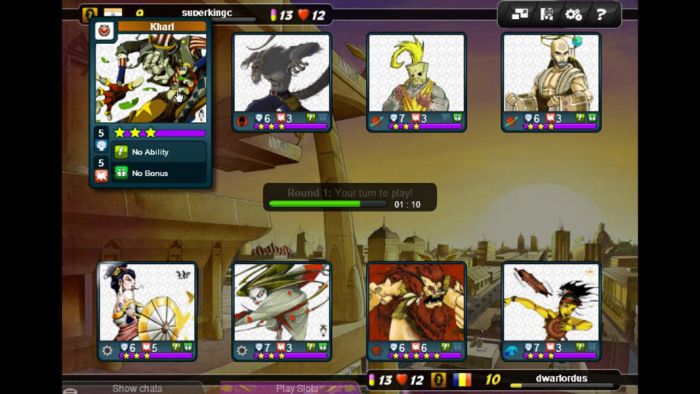 Urban Rivals is the oldest title on this list, hailing back to 2006 (that's a decade ago, blimey!) and it features card-based battling, just like Clash Royale. Unlike Clash Royale, however, there's no battlefield tactics to manage, and you're instead playing directly, card vs. card. It has a fairly low learning curve, and battles are conducted with decks as small as 8 cards. It's available on Android and iOS as well as on the web via a web browser.
3. Conquest of Champions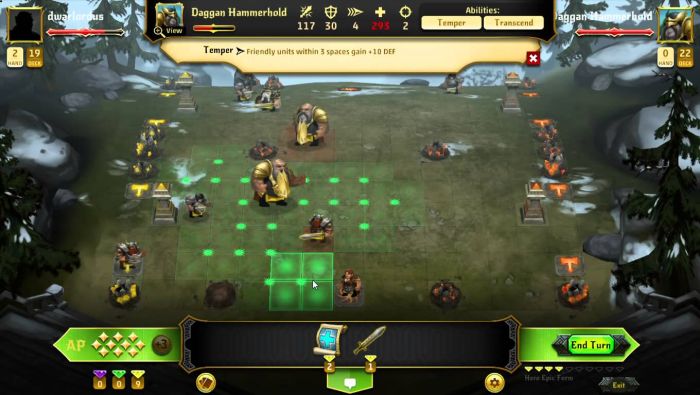 Conquest of Champions is described as a blend of Magic the Gathering with Warhammer or Chess, which should give you a decent idea of this card-based tactical battler. You choose from 3 factions and play with over 200 cards (with new expansions promised every 3-4 months). You can also fuse cards together and craft exotic cards by completing sets of components. It's currently available on PC and Mac in Early Access via Steam, but is planned to arrive on iOS and Android later as well.
2. Hearthstone: Heroes of WarCraft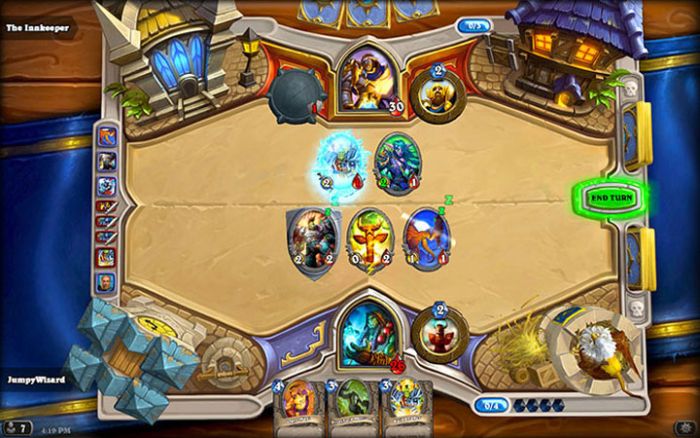 Hearthstone: Heroes of WarCraft is Blizzard's foray into the card game market and like anything Blizzard does, it's a high quality product that sets the standard for its genre. Like in Clash Royale, you must rely on your deck to outmanoeuvre your opponent while also casting spells and trying to reduce your opponent's health to zero. This one's another card-to-card battler, so it's not quite a MOBA like Clash Royale, but if you're interested in using cards to do battle, it's what you want. It's available on Windows, Mac, Android and iOS.
1. Vainglory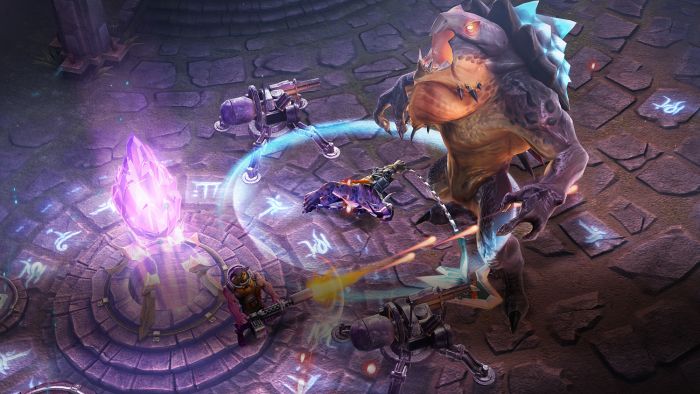 Clash Royale is a MOBA and the only thing that can quench the thirst of a MOBA is another MOBA: Vainglory, which prides on being a MOBA crafted for touch. Instead of being one-on-one, Vainglory has you in a team of three, fighting to destroy the enemy's base and trying to take command of the lanes between the bases. Another genre convention present in Vainglory, not found in Clash Royale is that you take control of a "hero", of which you will find 23. Each hero has their strengths and weaknesses, naturally.
The only thing Vainglory doesn't really have is cards, which is arguably what makes Clash Royale the game it is. But then, considering that game's economic model, that may also be a blessing in disguise. One downside is that the game looks like it's meant to be played on Tablets and not phones, which form the target devices for Clash Royale. Vainglory is available on Android and iOS.