If you will remember last year's news, we showed you a roadmap for China Mobile, the largest mobile carrier in the world. The roadmap carried release dates for a lot of upcoming smartphones. It also suggested that a 4-inch iPhone would be released in April 2016 and that it would be named as the iPhone 7c. The 4-incher Apple device has been the centre of leaks and rumors for long, and is also known as the iPhone 6c.
Well, we might be wrong altogether, as a new report from China says that the new 4-inch iPhone will actually be called as the iPhone 5e and not the iPhone 7c or iPhone 6c. It is being said that the "e" in the "5e" is the short for "enhanced", which is logical and believable. The report from CultofMac says that the iPhone 5e will carry a design similar to that of the iPhone 5c, but that the newer 4-incher will come with a metal casing and not the cheap-looking plastic body.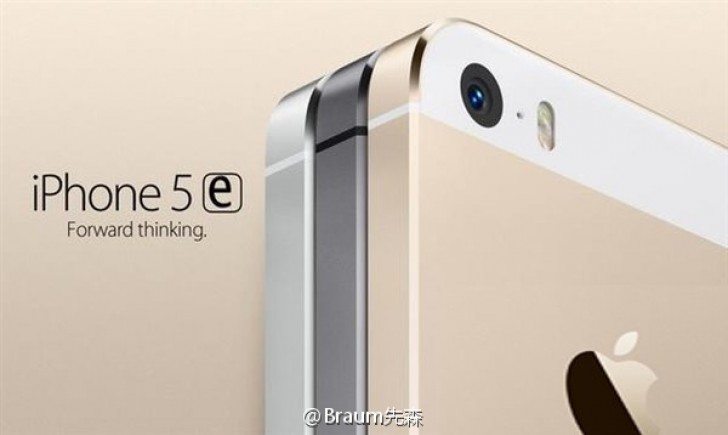 Along with revealing the name and the material used in building the device, the new leak also corrects some of the previously rumored specifications of the upcoming 4-inch iPhone. The iPhone 5e will be powered by the older A8 processor and not the current A9 SoC. The phone is said to come with 1GB of RAM and support for VoLTE, NFC, and Apple Pay. The smartphone will carry an 8MP primary camera on the back and will get a price tag of around USD $500.
If the new rumors are anything to go by, then Foxconn has already started producing and assembling the iPhone 5e. The phone is expected to get launched in March with 16GB and 64GB variants. Apple will be targeting the new 4-incher at developing markets in order to promote Apple Pay.