At first, it was thought that the Tesla Model 3 will also be subjected to delays like in the case of earlier Tesla cars, but Musk has cleared that the Model 3 is, in fact, running ahead of its schedule. Model 3 would be the cheapest car rolling out of a Tesla factory and it is supposed to be a mass-market car.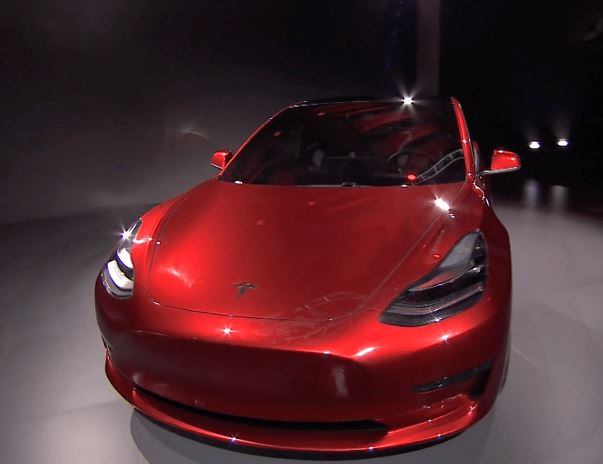 Tesla Motor's chief executive Elon Musk tweeted: "Model 3 passed all regulatory requirements for production two weeks ahead of schedule. Expecting to complete SN1 on Friday1." This indicates that the first Tesla Model 3 will be ready by this Friday.
In another tweet, Musk said, "Handover party for first 30 customer Model 3's on the 28th! Production grows exponentially, so Aug should be 100 cars and Sept above 1500." "Looks like we can reach 20,000 Model 3 cars per month in Dec," he added.
The company had set production targets for 2017 as well as for the next year and aimed to produce 5,000 units a week by the end of 2017 and reach 10,000 units a week by 2018. It was necessary for the company to set such ambitious targets seeing the massive pre-bookings of 400,000.
Priced at $35,000, the Model 3 is the most affordable of the three Tesla cars and people could reserve one for just $1,000. The offer was introduced in April last year and more than quarter million reservations were made in the first week itself. The number has since grown towards half a million.
Tesla had recently revealed the test drive banners on the dedicated web page Model 3 but when the users clicked on the button to schedule a test drive, they were directed towards the test drive page for Model S and Model X. However, this indicated that the company will be rolling out the Model 3 stocks really soon.
Musk's second tweet confirms that the Model 3 units are all set to roll out from the factories and the deliveries will be starting much sooner than we had expected them to. The first 30 customers will be getting their Model 3 cars at a special party on 28th. Musk didn't mention if it was 28th of July or August, but we are being optimistic this time and are inclined towards July.