Redesigned from the ground up, the 2018 Accent is looking like a pretty formidable investment for Hyundai as the company plans to aggressively push deeper into the subcompact sedan market.
The new Accent made a much-anticipated appearance at the Canadian International Auto Show last week, and judging by the feedback so far from industry analysts and enthusiasts alike, the car seems to have successfully aligned its styling along with other offerings from the automaker.
The 2018 Hyundai Accent is 0.6-inch longer and 1.14-inch wide compared to its predecessor. If everything goes as per plan, the car will hit the showroom floors in North America sometime in Q4 2017.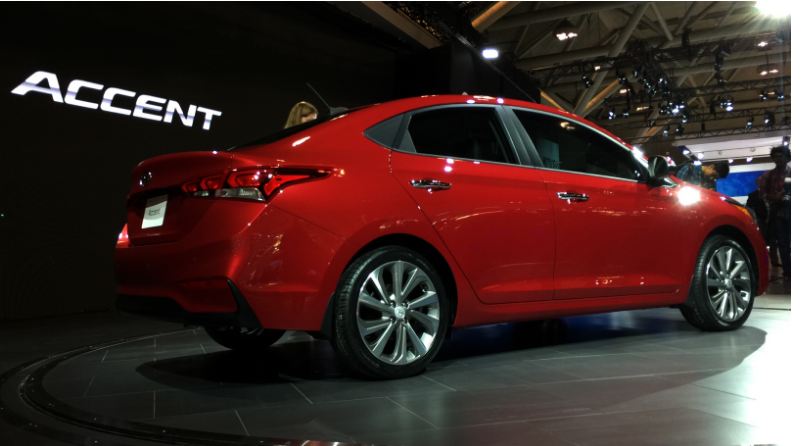 A five-door variant of the car will also be made available in early 2018, although it appears that this new variant will be available for sale only in Canda.
"The Accent five-door will be tailored specifically to the needs of Canadians," Hyundai Auto Canada Corp. CEO Don Romano said at a press event on Thursday, according to AutoWeek.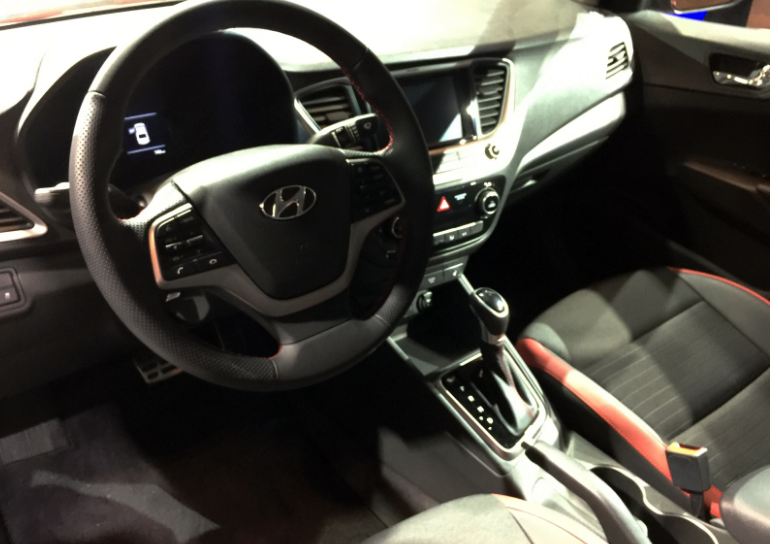 The inside of the car has also been revamped, giving it a brand new look. There's a wide center stack distinctively sporting a standard backup camera system alongside a 5-inch or 7-inch color LCD instrument display. The larger display will include both Android Auto and Apple CarPlay. Meanwhile, underneath the display, the climate and ventilation functions are laid out along a horizontal alignment with all the controls and buttons clubbed into groups of three.
Worth noting, these redesigns come following a pretty impressive 2016 for the model in the US when the company sold 79,766 Accents — up by 30% from a year before. Around the same time, Canadian sales decreased marginally to 19,198 units — a 0.9% drop compared to where the figure stood in 2015.
Pricing of the 2018 Hyundai Accent is not immediately available.