The most anticipated 2017 CMT Music Awards will air soon on CMT channel. Fans who wish to watch the great performances and award night online can do so with the help of the online streaming device.  Read to know more.
Who Is Hosting The Awards?
This star-studded musical night will be hosted by Charles Esten. There will be amazing performances from a list of stars such as Thomas Rhett, Blake Shelton, Miranda Lambert and Brett Eldredge, The Chainsmokers, Florida Georgia Line and many others as per media reports.
When & Where Will 2017 CMT Music Awards Air?
This prestigious award ceremony honors the talented television performances each year and celebrates country music videos. This year, it will take place live from Nashville on CMT on Wednesday, June 7 at 8 p.m. EST, reported People.
How To Watch 2017 CMT Music Awards Online?
Those who do not have cable services that offer CMT channel can watch these Awards airing live from their online streaming devices. But please note, this awards night will not air live on Amazon Prime Video, Netflix, and Hulu reported Streaming Observer.
But, fans can enjoy the musical night of awards and performances on DIRECTV NOW and Sling TV. As per the aforementioned source, the base package of DIRECTV NOW offers the CMT channel. In this way, one can watch 2017 CMT Music Awards Online live stream. Apart from the base package, there are other four packages viewers can choose from.
Another way to watch Online is by Sling TV. It allows its subscribers to watch live and on-demand TV channels and is delivered over the Internet. As per the aforementioned source, with the help of an additional package that is Comedy Extra Plus package, it gives one access to CMT channel. In this way, the audience can watch the 2017 CMT Music Awards live online.
Apart from the above two mentioned source, one can watch the awards night online with Roku, mobile devices, Xbox, Amazon Fire TV, Chromecast, and Apple TV, the website reports.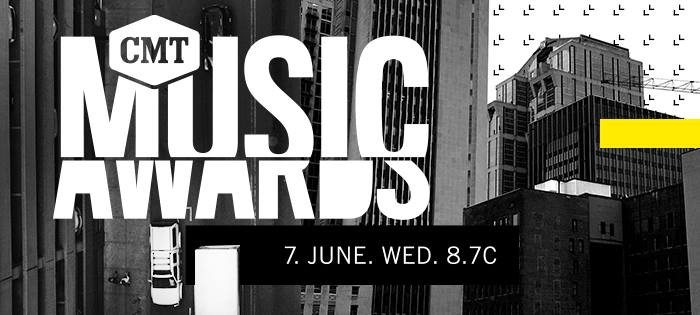 Pre-Show Live On Facebook
There will be a pre-show of the awards night that will be streaming live on Facebook, reported People. The website also adds, CMT Music Awards Red Carpet Special will stream live on Facebook, starting at 7 p.m. on Wednesday, June 7. This show will be hosted by CMT's Cody Alan and Katie Cooke.